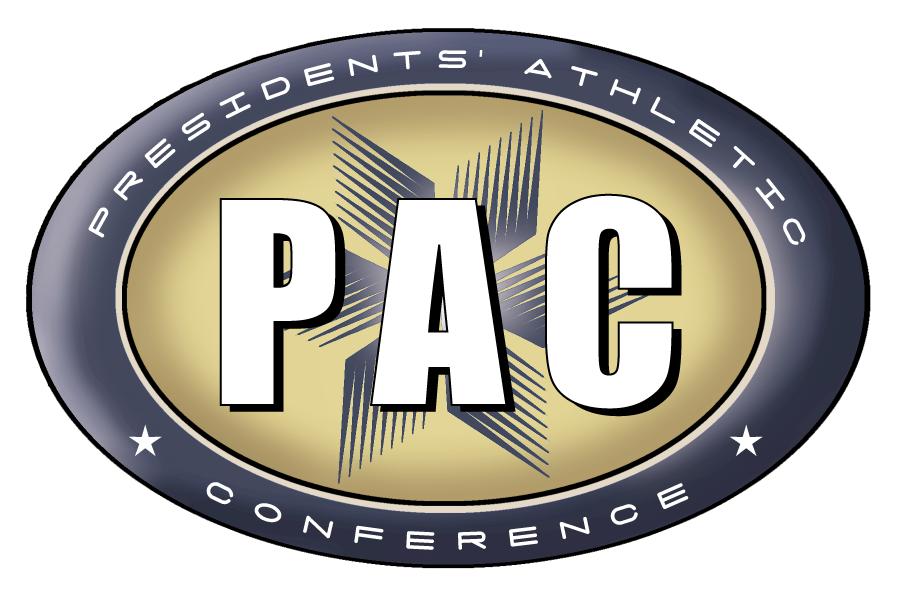 2012 PAC Baseball Previews
---
Bethany College Bison (12-23, 5-16 PAC)
The Bethany Bison baseball team is hungry to start the 2012 campaign when they travel to Fort Pierce, Florida March 10th to start the season against conference opponent Geneva.
Head coach Rick Carver is entering his 22nd year as the Bison head coach and believes this team has developed a work ethic that can lead to success on the field. Coach Carver will be making the transition back into the third base coaching box, while former Bison center fielder Tyler Dillinger is in his first year as assistant coach. Back working with the team's hitters is former Waynesburg head coach Duane Lanzy.
"During the fall season, we (the coaching staff) wanted to stress that we were going to have to play with energy, passion, and enthusiasm to be successful on the field," said Carver, the 2010 PAC Coach of the Year. "Early season practice has been intense and the players are eager for the season to start."
The key to success for the Bison will be the improved defense by the infield. "If we field up to our potential it will help lead to success as a team," states Carver. "Making the routine plays is all that needs to be done by our infielders."
The hot corner seems to be a three-way battle between freshmen Ryan Meier, Daniel Weller and Kyle Wales. The battle has been intense with all three bringing something different to the table each and every day for the Bison. Making up the other half of the left side of the infield is junior Brad Kubis, who was the Bison starting third basemen a year ago. A year ago, Kubis was voted to First Team All-PAC while batting .346 with one home run and 25 RBI. Kubis has had success in each of first two years for the Bison and the team will rely on more of the same from him. Solid defensive back-ups will be freshman Jordan Kennedy and sophomore Juls Leto.
The right side of the infield will have returners at both positions. Senior Nate Tieman has the opening day nod at first base. Tieman is a career .312 hitter with an on-base percentage of .421 and also posting a career .987 fielding percentage. Pushing Tieman are fellow senior Anthony Packer, junior Matt Paonessa and junior Chuck Ziants. Packer is also a career .312 hitter and is just 18 hits shy of 100 for his career. Paonessa provides a bat with a lot of pop off the bench.
Second base seems to be up for grabs between senior Alex Evans and Leto, due to injuries to sophomore Dominic Controguerra and freshman Josh Dow. Evans last year hit a career best .325 while playing the outfield and designated hitter position and is making the transition to second base. Promising freshman Joel West is waiting in the wings.
Behind the plate, Second Team All-PAC selection and senior TJ Zarewicz returns. Zarewicz a year ago led the Bison in batting average (.383), RBI (28), doubles (eight) and home runs (three). Spelling Zarewicz will be freshman Lucas Flaus, junior David Pivik, sophomore Tanner Werkmann and senior David Yuna.
The designated hitter will be manned by Ziants, Paonessa, Pivik, Wales or Packer. Ziants saw significant time last year at the DH position. Paonessa and Pivik were the team's leading pinch-hitters a season ago.
"Limiting our mistakes and errors on the infield are steps to winning games this year and I believe the depth and competition on the infield will help us be successful," says Carver.
The outfield will see some old and new faces. "On paper it looks like we lost a lot in our outfield, but as a coaching staff we feel we were able to reload and have a lot of talent," says Carver.
Sophomore Dylan Wassel will be the opening day starter in left field. As a freshman, Wassel made 22 starts for BC and hit .333 with 18 RBI. Against left-handed pitching Evans could see some time in left field as well. Freshman Cory Myers could also see time in left field.
Replacing center fielder Tyler Dillinger is a tall task for the Bison, but freshman speedster Ethan Tobin and sophomore Zac Edmiston could provide a platoon to help. Freshman Nigel Faucett is in the mix as well at the position.
Freshman Derek Miller will take over in right field and has the talent to be one of the better outfielders in the Carver era. Packer, who saw a lot of time in right field a year ago, returns and will provide great depth at the position. "This group of players has the talent to be as good as I have had in my coaching career," Carver says of this year's outfielders.
The pitching staff will see a lot of fresh faces as many of last year's arms graduated. "The biggest hurdle we have as a pitching staff is to focus on what we have and not what we don't have," says Carver. Junior Zak Kozlowski is out for the season after undergoing Tommy John Surgery last summer.
The starting rotation looks to have one junior and three freshmen. Ryan Styche is the junior who is making the transition from reliever to starter and has vastly improved. Rounding out the rest of the conference starters are freshmen Tyler Kurtz and Meier. "These are three of the most competitive kids I have met in my life, and even though are unproven, I have a lot of confidence in them because of their drive and ambition," says Carver. Waiting in the wings as another starter with a lively arm is freshman William Clarkson.
Bridging to the back-end of the bullpen will be freshmen Harrison Rightmyer and Dow, sophomores Edmiston and Jason Swartzmiller, junior Trent Cornwell and senior Lamar Fisher. The set-up man will be Miller and returning as the closer is Kubis. He led the nation in saves two years ago and is the Bison career leader in saves with 17.
"Passion and energy will be the key to Bison baseball in 2012. I am very optimistic about our offense because of the depth we have at all positions," says Carver. The Bison will be looking to get back into postseason play after reaching the ECAC South Tournament semifinals in 2010.
------------------------------------------------------------------------

Geneva College Golden Tornadoes (20-17)
The Geneva College baseball team, much like the rest of the Golden Tornadoes athletic department, has been waiting patiently for the opportunity to compete as an official member of the Presidents' Athletic Conference. With the four-year NCAA Division III provisional phase in the rear view mirror, the Golden Tornadoes have their chance beginning with the 2012 campaign.
Geneva is coming off of a 20-17 season in 2011 that saw it finish with a 9-11 mark against PAC foes. The 2012 Golden Tornadoes will feature the return of much of its offensive core of players along with a handful of pitchers that saw significant action a year ago. Leadership shouldn't be a concern for 24-year head coach Alan Sumner. Sumner's group includes seven seniors on the roster, all of which have made contributions during their tenure. "This is a pretty special group," says Sumner. "I think the most important attribute a team can have is a willingness to work hard. This group of seniors demands that type of attitude across the board. When your best players are also your hardest workers, it can be an exciting mix."
Five of those returning seniors will most likely find themselves in the everyday line-up for Geneva in 2012. Shortstop Mike Suluva is coming off a season that saw him hit .331 while tying for the team lead with 42 hits. Suluva will be joined in the infield by fellow-senior first baseman Noah Medich. Medich enjoyed his best season with the Golden Tornadoes a year ago with a .321 average while committing just two errors with a .993 fielding percentage.
Geneva's jack of all trades Joel Gatti returns for a fifth year after receiving a medical hardship for a significant leg injury in 2010. Gatti hit .310 while bouncing around the field from infield, outfield and also spending time behind the plate. Adam Scheiderer should see the bulk of the time at the catcher position this season following a .317 season with a team best five home runs. Rounding out the senior class of offensive firepower is outfielder Jon Bushmire. Bushmire also hit above .300 in 2011 and will once again provide a left handed stick in the middle of the line-up.
In addition to the elder statesmen, the Golden Tornadoes have a handful of younger players that should also make an impact this season. Mike Jeffreys, who will be one of the pitching foundations for Geneva this season, will also be looked upon for offensive production. A year ago, Jeffreys hit .301 with a team best 24 RBI. Adam Teets and Jeremy Herzog return after solid freshmen campaigns that saw each of them turn solid performances. Herzog hit .338 while making just three errors and posting a .973 fielding percentage at second base. Teets also saw a lot of time at third base with 16 hits and 12 RBI. "We are looking forward to some of our younger guys from a year ago step up in a big way this season," says Sumner. "Having the chance to play so much as freshmen, should pay dividends this year."
Geneva's pitching staff will be a combination of experience and youthful arms. Seniors Mike Trn and Tad Forsythe highlight a talented group of arms. Trn led the staff with five wins a year ago in nine starts. Forsythe made eight appearances in 2011 and posted a 2-1 record with a 5.40 ERA. Jeffreys, who saw limited action a year ago, should be ready to go with a healthy arm after appearing in only three games last year. Caleb Kilgore will also return from a solid freshman season that was highlighted by three victories in just seven appearances. "Winning baseball games is so much about being consistent on the mound," says Sumner. "We are fortunate to have some experience coming back in that area but will also need several guys to give us significant innings. This staff can be very good and they have all worked extremely hard to prepare for this year."
A handful of newcomers, both in the field and on the mound, will help to provide Geneva with depth and production across the board. That youthful energy will help to counteract a competitive non-conference schedule as well as a challenging schedule within the Presidents' Athletic Conference. "We are very much looking forward to this season," says Sumner. "I am proud of the work that has gone into making this season a success. We are hopeful that all that work will pay off in success on the field."
------------------------------------------------------------------------

Grove City College Wolverines (25-16, 15-6 PAC)
Coming off one of the most successful seasons in program history, the Grove City College baseball team will look to further cement its status as one of the Presidents' Athletic Conference's elite programs this spring.
Grove City captured the conference's regular season title in 2011 and then went on to win the Eastern College Athletic Conference (ECAC) Southern Championship Tournament in convincing fashion. While they must replace 13 seniors from last year, the Wolverines are well-stocked to make another run toward the conference title and postseason play.
Fourteen lettermen return this year, including six position players with extensive starting experience. Head coach Rob Skaricich – the program's all-time wins leader -- will look to blend that talented core with a strong group of newcomers this spring.
INFIELD
Seven of Grove City's 14 lettermen are in the infield as several players are vying for starting spots this year.
Behind the plate, junior Doug Wells will take over as the full-time starting catcher. He started 22 games in 2011 and hit .297 while also posting a .473 slugging percentage.
Junior Kyle Shock and sophomore Ryan Parker split time at first base last year and both players are looking to build upon solid seasons. Shock hit .308 in 25 starts while Parker hit .268 in 16 starts. Both men could also see time at designated hitter this year.
Across the diamond, sophomore Evan Hoskinson has the inside track to start at third base. Hoskinson saw limited duty during the 2011 regular season but emerged in the postseason, earning ECAC Tournament Most Valuable Player recognition.
Hoskinson would replace sophomore Tom Hawley, who will likely slide to shortstop. Hawley took over at third base early in his freshman season and made 33 total starts.
The Wolverines have several candidates to take over at second base. Senior Brandon Durbin is a three-year letter winner who made 19 starts last year in the infield. He will compete with sophomores Matt Corner and John Rende. Corner started two games as a freshman.
OUTFIELD
Grove City returns one full-time starter in the outfield, junior center fielder Josh Sacks. Sacks hit .373 last year and led the Wolverines in runs, hits and stolen bases. Sacks is a two-year starter who will likely hold down the leadoff spot again this year.
Junior Zack Struharik, junior Cameron Jones and sophomore Randen Schleiden are candidates for the corner outfield positions. Struharik will look to hold down left field while Jones and Schleiden will battle for time in right field. All three could also contend for time at DH.
PITCHING
Grove City returns five pitchers from last season, including four underclassmen. In the starting rotation, juniors Zach Butler and Erick Locker both return.
Butler went 5-3 last year and led Grove City with a 3.73 ERA. He also led Grove City in appearances (16) and batting average against (.236). Locker, meanwhile, started five games and struck out 24 batters in 28 innings.
Senior left-hander Andrew Krull will help lead a relatively inexperienced bullpen this spring. Krull made seven appearances last season and is a two-year letterman.
Junior Max Vickerman emerged as one of Grove City's top relievers in 2011, going 1-0 with two saves in a team-high 15 relief appearances.
Sophomore Brandon Baker will also look to earn a spot in the bullpen after making three appearances as a freshman.
SCHEDULE
In addition to Grove City's season-opening trip to Winter Haven, Fla., the Wolverines will also face Otterbein, La Roche, Pitt-Greensburg and Case Western in preparation for conference play.
Grove City will open the conference schedule March 23 against Bethany. That will also be the Wolverines' 2012 home opener at R. Jack Behringer Field.
The top four teams in the conference standings will compete in the PAC Championship Tournament May 10-12.
------------------------------------------------------------------------

Saint Vincent College Bearcats (16-24, 6-15)
The Saint Vincent Bearcat baseball team is coming off a somewhat disappointing 2011 season and is prepared to show dramatic improvement in 2012.

Following a 6-15 conference record last season, the Bearcats lost just one starter in the field and one starting pitcher to graduation.

Behind the plate, SVC brings back the tandem of Erik Fichter and Steve Bayko. Fichter batted .247 last season and supplied solid defense in 24 starts. Bayko also played well defensively but struggled at times at the plate, batting .203. A switch hitter prior to coming to Saint Vincent, Bayko has batted strictly from the right side in his two years as a Bearcat. This year, he will bat exclusively from the left side.

At first base, Mike Hustava returns for his senior season after starting 32 games last year, batting .312. The power-hitting Hustava had six doubles, 5 triples and four home runs, and sported a .980 fielding percentage.

AJ Kavinsky and Zach Bush will split time at second base this year. Kavinsky, a sophomore, batted .292 in 30 games as a freshman. Bush, a junior, started 35 games and batted .263. He split time last year between second and third base, and will likely do the same in '12.

Senior Jack Shaffer will move across the diamond and see more time at third base as well. A .314 hitter last year, Shaffer started 19 games, many at first base. Junior transfer Alonzo Vazquez, one of four players on the roster from Irvine Valley College in California, will also be a key addition to the infield this season.

The shortstop position belongs to junior Brad Burkardt, the only Bearcats to start all 40 games last season. Burkardt batted .321 in 2011 and set a school record for at bats (159). Newcomer Nick Beamenderfer, a transfer from La Roche, will also see time in the middle infield.

Senior Zack Galasso, the team's leading hitter last year (.364) will move from right field to center field this year. Galasso, who hit eight home runs in 2010, hit four more last season and had a team high 8 doubles, along with four triples.

Newcomer Andrew Kozusko gets the nod in right field. The junior transfer from Wheeling Jesuit will be counted on to add strength to the middle of the lineup. Left field will likely see a platoon between junior Grant Krally and sophomore Joey Fearer. Power-hitting Krally, the school's all-time leader in hit batsmen, batted .247 in 25 starts last year, while Fearer batted .287 in his debut season, starting 26 games. Jordan Britcher, a sophomore, will also see some time in the outfield.

The Bearcats enter the year with a strong starting rotation. Junior righthander Gary Gerhardt from California returns following a stellar debut season in PA, posting a 3.38 ERA while striking out 68 batters in 64 innings of work. Sophomore Max Henry came on late in the season as a power pitcher and is poised for a breakout season. He finished 2011 with a 2-0 record and a 5.40 ERA, striking out 45 in just 28 innings of work, including a school-record 13 Ks in one game.

Another Californian, junior Jared Haller, will be the other lefty in the rotation.

Senior Jeremy Mains will return to the rotation in 2012 and is looking to return to the form he showed as a freshman in 2009. That season, Mains was the team's leading starter, but did not pitch in 2010 due to injury. He saw limited action in 2011, but is healthy and ready to go this season.

The fifth starter will be Mike Tedesco, who finished second on the team with a 5.12 ERA in 2011. The righthanded control pitcher walked just five batters on the season.

Paul Kubeja will move into the long relief role. The senior will take over the role served in the past two seasons by his classmate, Matt Tyson. Tyson will not pitch in 2012 due to injury. Kubeja, a power pitcher, worked 43 innings last year, starting 9 games.

Alex Kozusko, a sophomore new to the team this year, will also see plenty of innings out of the bullpen.

Overall, the Bearcats will be looking to work their way into the top half of the conference standings and focus on making the PAC Playoffs. The squad has plenty of experience and more depth than in other recent seasons.
------------------------------------------------------------------------

Thiel College Tomcats (19-19, 9-12 PAC)
Coming off of a season where the Thiel baseball team saw their record improve by four games (19-19), the Tomcats will look to some veteran leadership in the field to get over the .500 mark and once again make a trip back to the conference playoffs.
This season, the Tomcats have returned seven of nine starters in the field and are also returning their top pitcher from the 2010-11 season. They have also brought in a host of young talent that they hope will make an immediate impact in the 2012 campaign.
Infield
Three all-PAC selections return to the infield for their senior seasons as all-PAC first team selection, Bobby Hillier, second-team performer Weston Snyder, and honorable mention selection Brock Porter all return.
Hillier had a great season for the Tomcats last season, playing the majority of his time at third base. Over the course of the season, Hillier hit .423, had 58 hits, three triples, four home runs, 29 RBIs, a slugging percentage of .628 and an on base percentage of .463, all of which led the team. He also led the conference in hits and was third in batting average on the season.
Snyder will play at a little bit of unfamiliar territory this season, as he has moved to first base to fill the hole left by Jake Thomas. However, Snyder is coming off of a very good season as he was the second base selection on the second-team last season. He hit .367 on the year while starting all 38 games. He also led the team in stolen bases (6-for-6), had 51 hits, nine doubles, and 19 RBIs.
Porter returns to play behind the plate for the Tomcats where he earned an honorable mention selection last season as he hit .338 and drove in 26 runs over the course of the season.
Hillier, Snyder, and Porter will be joined in the infield by second basemen Eric King, and short stop Ryan Dixon, as well as Dan Gainey, and freshman Cody Trinch.
Outfield
The outfield looks to be the biggest strength of the Tomcats this season as they bring depth to the field, having only lost one player from last season. All-conference performers Phil Double and Eric Steininger lead a cast of seven players who will all see time this season.
Steininger earned a second-team all conference selection last season after hitting .390 as a sophomore. He led the team in runs scored with 32 and was also second on the team in hits (53) and slugging percentage (.529) and he drove in 24 runs on the year.
Double was also named an all-conference pick as he hit .344 and led the team in walks (23), and doubles with 12. Both Double and Steininger were also very solid defensively for Thiel as they combined to make just two errors total over the course of the season.
A junior transfer from Mercyhurst Northeast, Doug Farley will fill the center field hole left by Luke Johnson to round out the starters in the outfield. Other players that will see time in the outfield are juniors Nick Ferracano and Nick Rossmiller, as well as sophomore Nick Shiavonni and senior Billy Roosa. The outfielders will also be where coach Joe Schaley finds his designated hitter this season.
Pitchers
The Tomcats will have a tough task on the mound this year, as they will try to replace five senior players who took the mound last season. The bright spot for Thiel is that Brad Bates, who was named First-Team All-Conference last season, has returned for his senior campaign.
Bates had a dominant year for the Tomcats as he led the PAC in a number of different categories including ERA (2.23), opposing batting average (.253), innings pitched (72.2) and he was also second in the league in strikeouts (54). He also posted six wins on the year, which was good for fourth in the conference.
Joining Bates in the starting rotation will be Cody Northcott who made 11 appearances last season and posted a 2-2 record; as well as Rossmiller, who will take the mound for the first time after missing two seasons. Joining them on the hill are juniors Mike Pica and Bill Bendgen, as well as freshman Kyle Mohr.
With a host of talent returning, including six all-conference performers, the Tomcats are confident that they can return to the PAC playoffs and make a run at the conference championship this season.
------------------------------------------------------------------------

Thomas More College Saints (29-9, 15-6 PAC)
Expectations are high in Crestview Hills as Thomas More College head baseball coach Jeff Hetzer has the Saints are preseason ranked No. 13 in the country and look to win their third straight PAC Championship and make their third appearance in the NCAA Tournament.
Offensively, the Saints return four of their top six hitters from last season as sophomore shortstop David Kennett, junior right fielder Ryan Darner, sophomore second baseman Jason Handley, senior first baseman Andrew Thole and junior pitcher/designated hitter Grant Lewis all return.
Last season, Kennett led the team with a .418 batting average as he had 61 hits, including eight double and seven home runs and had 41 runs batted-in. Darner had a .391 batting average last season with 52 hits, including 13 doubles and three home runs to go with 41 RBI. Handley batted .388 with eight doubles, one triple, five home runs and 44 RBI. Thole batted .385 with an NCAA Division III-leading 17 home runs, 14 doubles and 52 RBI. Lewis had 87 at-bats and batted .333 with six doubles, one home run and 13 RBI.
On the mound the Saints return all three pitchers that ended the season as starters during the conference three-game series. The starters are Lewis and senior Aaron Carmack and junior Mike Hager. Lewis was 9-2 last season with a 4.86 earned run average in 66.2 innings pitched and had 30 strikeouts. Carmack was 5-0 last season as he pitched 53.0 innings and had a 4.08 ERA with 28 strikeouts. A year ago, Hager had a 6.32 ERA in 31.1 innings pitched and recorded 27 strikeouts. Junior David Etscheid is the top reliever returning for the Saints as he made 17 appearances and had a 2.52 ERA in 39.1 innings pitched and had a team-leading 32 strikeouts.
The Saints open the 2012 campaign when they head south for six games at the Central Florida Invitational in Winter Haven, Florida from March 5-9. Thomas More then will return to Kentucky for its season opener on March 13 when it plays host to Hanover College at Thomas More Field.
------------------------------------------------------------------------

Washington & Jefferson (19-21, 15-6 PAC)

The Washington & Jefferson College baseball team has its sights set on its third NCAA Division III Tournament appearance in the last four years entering the 2012 season.

The Presidents finished the 2011 regular season tied for first place in the Presidents' Athletic Conference standings, but missed out on a third-straight NCAA Tournament bid after falling twice on the opening day of the PAC Conference Tournament.

Head Coach Jeff Mountain, who has led his teams to six postseason berths in nine seasons at W&J, must replace a number of key positions following the graduation of four all-conference players, including hard-hitting shortstop Joe Bogdewiecz, who ranks among the top offensive players in school history. The team will also have compensate offensively for the graduated Andy Trettel, who hit a team-high .347 in 39 games. In addition, the Presidents lost a pair of all-conference starting pitchers from the top of their rotation in Jordan Zivoder, who threw five complete games last spring, and Pat Kennedy.

While there has been plenty of turnover from last season's squad, W&J brings back a talented sophomore class along with a strong nucleus of juniors and seniors. The Presidents' current sophomore class accounted for nearly 40 percent of the team's innings pitched (124.0-319.1) and at-bats (484-1,215) last season. Coach Mountain has also recruited a group of 13 newcomers, providing the squad with even more depth.

Senior right-handed pitcher Dave Trushel owns a 16-9 career record with a 4.41 ERA in 40 appearances (26 starts). He has logged 181 2/3 innings and has struck out 99 batters, while throwing a trio of complete games and earning two saves. Trushel, a 2011 Division III Mideast Region Gold Glover, threw a school-record 12 innings against Saint Vincent last April 14th.

Joining Trushel at the top of the pitching rotation is sophomore right-hander Eddie Nogay. Nogay earned Honorable Mention All-PAC accolades after posting a 3-0 record and 2.83 ERA in 13 appearances during his rookie season. Sophomore pitchers Brian O'Neill and Randy Risch will both try to build upon solid rookie campaigns. Risch allowed just nine earned runs in 25.2 innings (3.16 ERA), while O'Neill appeared in 10 games, including a pair of starts.

Sophomores Chris Kosty and Marc Rizzo and Mike Vizzini along with junior Corey Young will also see time on the mound in 2012. Talented freshmen Tyler Dean and Jared Baird should challenge for innings as well. The coaching staff is also hoping that junior lefty and former Duquesne transfer Christian Wheeler can return to form following rehab from an injury.

The catcher position is one of the deepest positions on the team. Receiving the pitchers will be most likely sophomore Ronny Peirish. Peirish knocked in 13 runs while appearing in 34 games, including 31 starts. He also threw out six potential base stealers. When he is not behind the plate, Peirish will field some innings in the outfield. The trio of junior Zach Podrasky, sophomore Tyler Schultz and freshman Mark Wesolek will also battle for playing time behind the dish as well as at first base.

Sophomore right fielder Josh Staniscia will lead the offense after enjoying a standout season as a freshman. Staniscia earned First Team All-PAC laurels by hitting .347 with one home run and 19 RBI in 147 at bats last year. He was W&J's team leader in hits (51), doubles (12), triples (3) and total bases (72) and racked up hitting streaks of seven, nine and 14 games.

Senior Brian Szabo, junior Scott Brady, sophomore Matt Boronsky and freshman Cory Bauer will also receive time in the outfield. Brady paced the Presidents with two home runs and hit .318 a season ago, while Szabo is a career .284 hitter, having appeared in 109 games.

Slick-fielding senior Aaron Klinec will move to shortstop after serving as a mainstay at second base during his first three seasons. Klinec has started 105 games and owns a .963 career fielding percentage. Juniors Michael Beerman and Scott Liller along with sophomore Matt Fry will all see playing time at second base.

Sophomore Kyle McLain will man third base, while sophomore D.J. Michalski is the returner at the opposite corner. Michalski made 13 starts and collected seven base hits a year ago. McLain racked up 10 RBI and a .306 on base percentage in 31 games. Freshman Kyle Smith will share some of the third base duties and has the ability to play second base as well. Senior Ryan Verlihay will serve as a compliment to Michalski at first base and a solid bat off the bench.

Newcomer Derek McIlvaine is a candidate to be the Presidents' designated hitter in his first season with the team after playing at NCAA Division II Ashland University as a freshman. He will compete with the catches as well as sophomore Gary Revale for the starting spot in the lineup.

W&J opens the 2012 campaign with a doubleheader against La Roche on March 12th at Ross Memorial Park. After another home contest against Penn State-Behrend (Mar. 15), the Presidents will spend a week in Auburndale, Florida competing in the RussMatt Central Florida Invitational. W&J plays seven games against teams from five states, including a contest with 12th-ranked Wisconsin-Stevens Point on March 23rd.
------------------------------------------------------------------------

Waynesburg University Yellow Jackets (14-24, 9-12 PAC)
The 2012 Waynesburg University baseball team will feature plenty of new faces that will be counted upon to help the Yellow Jackets take the next step under seventh-year head coach Mike Humiston and reach the four-team Presidents' Athletic Conference (PAC) championship tournament. Last year, the Jackets tied for fifth place in the PAC with a 9-12 conference record and a 14-24 overall record. It was the third-straight season that Waynesburg finished one spot out of the postseason.

The strength of the team appears to be in the infield where four of the five positional starters are expected back. Leading the group is senior catcher/first baseman Brendan Scioscia, who is coming off a season that earned him first-team All-PAC laurels. Scioscia led Waynesburg and ranked ninth in the conference in batting average (.389). He also led the Jackets and ranked seventh in on-base percentage (.475). He also leads all returners in runs scored (23), hits (46), doubles (10) and walks (17).

Senior Noah Pust is also back and when Scioscia isn't at first or behind the plate, the graduate of nearby Jefferson-Morgan High School will likely have the starting nod. Pust started 37 of Waynesburg's 38 games and hit .244 with three doubles, 13 RBI and 17 runs scored. Second baseman Corey Goeggelman is also back for his fourth year as a starter following an injury-shortened season that saw him play in just 27 games. However, the fundamentally sound middle infielder still managed to tie for the team lead in sacrifice hits with seven. The Jackets will also have last year's starting third baseman back on the roster in the form of senior Tim Chilcote. Chilcote enjoyed a solid first year as a starter, as he hit .255 in 33 games (31 starts) with two doubles, a homerun, 14 RBI and 13 runs scored.

Waynesburg does have a big hole to fill at shortstop as first-team All-PAC honoree Anthony DeFillippo, who led the team in virtually every offensive category other than batting average, has graduated and is now a member of the coaching staff. However, Humiston is confident that there are viable substitutes on the team, and is particularly high on junior transfer Kyle Sasala, who saw starting time at Seton Hill, a strong Division II program, and talented freshman Joseph Smith, who hails from Placerville, Calif. Sophomore Andrew Rose, junior David Houseman, freshman Zack Klien and junior Ken Cooll are also in the mix for field time in the middle infield.

While most of Waynesburg's infield returns intact, the outfield will look very different this season as three of the four players who started the vast majority of last year's 38 games are gone. The only regular starter back is senior Mike Neckerman, who made 20 starts in 23 appearances. Clearly, the battle for starting jobs in the grass will be heated and with only three returning outfielders (Neckerman, senior Ken Rosenbauer and sophomore Mike Rittleman) mixing with at least six newcomers, the race for field time will be wide open. Another player who will surely throw his hat into the ring for starting time is senior Nick Berdine, who started 35 games last year, but mostly at designated hitter. However, Berdine has proven himself a capable outfielder with a productive bat (.298, 3 HR, 19 RBI in 2011) and with the infield loaded with returners, a trip into the grass is a real possibility.

When it comes to pitching, it shouldn't take much effort on the part of Humiston or pitching coach Perry Cunningham to learn the names on their staff as a slew of veterans are back for 2012. With the top three hurlers in terms of ERA and record back this spring, Waynesburg could boast one of the most dependable rotations in the PAC. Senior Ben Oviatt leads the group after putting together a solid junior campaign that featured a 4-1 record and a complete-game, six-hit shutout of Kenyon College. His 10 walks were the lowest total of any regular starter.

Sophomore Zach Kreke proved to be a dependable arm as a freshman and his 3.83 ERA was the lowest of any Jacket in 2011. Kreke was also adept at keeping opposing hitters in the ballpark, giving up just one home run in 51.2 innings pitched. His 13-to-10 strikeout-to-walk ratio also led the Jackets.

Junior Anthony Longo, who has been one of the team's top arms since coming to Waynesburg, is also back after being named a PAC Pitcher of the Week last season. He was given the award after striking out nine batters and giving up just two runs on four hits and no walks in a win over Pitt-Greensburg. Longo went 3-5 for the year with an impressive six complete games in nine starts. Not surprisingly, he led the team in innings pitched (62.2). The Steubenville, Ohio native also got the start during arguably Waynesburg's biggest win last season. Longo tossed all eight innings of the Jackets' 6-5 victory over then-19th ranked Thomas More.

When the Jackets needed a big strikeout from a power arm they turned to current senior Rob Baumgartel, who punched out a team-leading 34 batters in just 37.1 innings pitched. Baumgartel led the team in appearances (13) and opposing batting average (.228), and notched the team's only save of the year. Other returning pitchers include sophomore Drew Heinle. The Jackets will turn to its big class of newcomers to help fill out the rotation and the bullpen.

Waynesburg gets its season started early this year, as the Yellow Jackets host La Roche for a 1 p.m. doubleheader on Monday, Feb. 27. Following the twin bill, the Jackets will head south for the warmer weather at the RussMatt Central Florida Invitational. The Orange and Black will soak up the sun while playing nine games over six days in Florida. Humiston may need to get a bigger bus for the trip as he will feature one of his biggest staffs in school history, which will feature five assistants, including veteran pitching coach Cunningham and DeFilippo, along with highly accomplished newcomers Joe Ponsetti, Scott Gann and Adam Jack. Jack comes to Waynesburg following his run as head coach Pitt-Greensburg, while Gann is a former Division I catcher at Troy.
------------------------------------------------------------------------

Westminster College Titans (25-16, 10-11 PAC)
The Westminster College baseball team has started preparing for the spring 2012 season. In 2011, the Titans finished 25-16, including a 10-11 mark for second place in the Presidents' Athletic Conference (PAC) standings. The 25 wins last year tied a record for second most all time in the program and they look to build on a very successful season.

Senior first baseman Tim Wiand looks to follow-up on an impressive 2011 season. Wiand was named First Team All-PAC, and he led Westminster with a .434 batting average (53-122) last year. Wiand also set a school record with 19 doubles (first in PAC).

Sophomore infielder Chris Ross looks to build on a great freshman campaign in 2011. He batted .314 (33-105) and had 15 RBI's in his first season with the Blue and White.

On the mound, the Titans bring back seniors Vince Iosue and Patrick Mulligan. Iosue led the Titans with a 4.82 earned run average and finished the season with a record of 4-3. Mulligan finished the season with a 4.84 earned run average and team-high seven wins.

The Titans will play five double-headers in Fort Pierce, Fla. during March 4-9. The Titans will face Martin Luther College (New Ulm, Mn.) March 4, Lebanon Valley College (Annville, Pa.) March 5, Elizabethtown College (Elizabethtown, Pa.) March 7, Marywood University (Scranton, Pa.) March 8, and Susquehanna University (Selinsgrove, Pa.) March 8.

The Titans first game at Westminster Field is versus Thiel on March 23 with a 4:00pm first pitch.