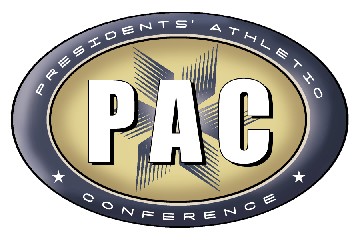 2012 PAC Golf Preview


BETHANY BISON

By starting their season far earlier than usual, the Bethany College men's golf team is hoping the extra competition will lead to success at PAC Championships in late April.

The Bison, who finished sixth at last year's conference championships, will take their first spring break trip in recent memory by traveling to Myrtle Beach, S.C., from March 10-15. Once back up north, BC will play invitationals at Westminster, Saint Vincent and Thiel to prepare for the PAC Championships April 23-24.

The first 36 holes of the PAC Championships were held during the fall and the Bison finished in seventh place with a score of 671, 10 strokes behind Thomas More for sixth place. The top player during the fall portion was sophomore Nolan Wilson, who tied for 15th place by carding 155 (75-80). Wilson is also the top returning player from last year's squad, as he shot 164 during the final 36 holes of the spring championships, which helped Bethany take sixth place.

Adding to the line-up this year is the return of junior Danny McClelland. He did not play on the team last year, but as a freshman in 2010, he finished in a tie for 12th place by shooting 157. That was good enough to earn Second Team All-PAC, making McClelland the first Bison player to earn all-conference distinction since 2001. During this year's fall championships, he was third on BC with a score of 171.

The Bison's second-lowest score of this past fall championships was turned in by sophomore Jarrod Falasca with a 168. He also was one of the top BC players last spring as a freshman. Also back for his second year is sophomore Peter Franklin. He carded a 79 on the second day of last year's spring's championships and had the third-lowest score of the tournament for the Green and White.

The most experienced player back for Bethany this spring is senior Kevin Sarsfield, who has played at championships every year since he was a freshman. Others who played for Bethany during the fall of 2011 was freshman Anthony Mainiero, junior Eric McCarthy and junior Joe Greschner.

GROVE CITY WOLVERINES

After a solid fall season, the Grove City College men's golf team looks to continue its charge to the top of the Presidents' Athletic Conference this spring.
The 2012 Wolverine roster features a balance of experienced veterans and talented youngsters. Head coach Melissa Lamie welcomes back six lettermen along with three newcomers.
Three seniors are back for their final season at the College: Will Moyer, Andrew Shakely and Kyle Wilson. Moyer is a three-year letterman who has been a regular in the Wolverine lineup throughout his career.
Shakely made an immediate impact as a freshman as he earned All-PAC recognition. He is looking to reclaim a full-time lineup spot this year.
Wilson is also a multi-year letter winner who will contend for a place in the lineup again in 2012.
Juniors Blake Brogan and Matt Litton also return after having lettered in both 2010 and 2011. Brogan earned Second Team All-PAC recognition as a freshman while Litton earned eighth place overall at the 2011 PAC Fall Championships. Both men are looking to secure full-time spots in the lineup.
Sophomore Conor Eckhardt capped his freshman season by placing 15th at the conference championships and is expected to battle for a full-time spot in the lineup this spring.
Freshmen Brian Giesler, Seth Johnston and Austin Wenger are also in the mix. Johnston made an immediate impact at the Fall Championships by finishing third overall. Giesler also competed in the Fall Championships while Wenger will look to break into Grove City's top five.
With just two returning letter winners, the Grove City women's golf team will have a decidedly different look in 2012. Graduation took a heavy toll on the defending Presidents' Athletic Conference champions but an influx of newcomers will look to help put the Wolverines back atop the league.
Sophomores Kayla Finney and Sam Weber each lettered in 2011 and will look to hold down spots in the lineup this spring. Finney took 14th at the 2011 PAC Championships and then tied for 13th at the league's Fall Championships this academic year. Weber saw extensive action as a freshman.
Five newcomers are also in the mix for the Wolverines this spring. Three freshmen finished in the top 20 at the PAC Fall Championships, including medalist Esther Durling. Durling will likely hold down the No. 1 spot in the Grove City lineup this spring after a strong fall performance.
Rookies Meghan Love and Victoria Van Buskirk also competed in the fall match and will look to maintain full-time spots in the lineup this spring.
Two first-year juniors, Nicole Dorazio and Mareah Zuck, are also in competition for positions in the Wolverines' top five in 2012.

SAINT VINCENT BEARCATS

Not available at time of release.

THIEL TOMCATS

The Tomcat men's golf squad anticipates building upon its third-place finish at the 2012 Presidents' Athletic Conference (PAC) Fall Championship and doing all it can to take the next step this spring – securing the program's first conference team title since 1975.

"We are still a young team but we were able to get some experience in the fall. The future is certainly bright and the luxury of practicing all winter on campus in an indoor facility makes it brighter –Thiel College golf never loses its swing with an indoor dome," said head golf coach Dan McMillen. "The (Rissell-Schreyer) Dome is beneficial to all of our players, but those needing to work on their swings now have the opportunity to do it in the off-season. Now we have some depth and not just a five-or-six person rotation."

Bryan Smith led the charge for the Tomcats last fall, earning a second-place individual finish. After an opening-round 70 his second-round 77 and two-day total of 147 was just two strokes off the leader. At the 2010 PAC Championships Smith tied for 15th (81-78-159).

"Bryan had a great fall season and we're looking for him to improve on that in the spring. He's a mudder and I think he's made for spring golf. He likes the rain, cold and wet weather. He has a good attitude about playing in foul weather and that has helped him to become a good college golfer. I know he wants to make all-conference and win a tournament somewhere this spring. He's always had the ability to play tee to green. His game has gotten better because his short game has really improved," said McMillen.

Matt Fiore bounced back from a first-round 79 at the Fall Championship to shoot a 75 on day two and post a score of 154, good enough for a tie for 12th place. McMillen expects Fiore, a first-team all-PAC selection in 2010 after tying for fourth with a 153 (74-79), to return to form and give his program a legitimate shot of securing a pair of first-team all-conference performers for the first time since Lucas Munson and Chris Kwolek tied for third at the 2004 Championships.

"Matt splits his time between soccer and golf in the fall so often it's a struggle. He had a hip pointer in the fall which didn't bother his golf swing but it was a struggle to walk the course. He took one for the team in the fall conference tournament and played a big part in our third-place finish. He's played the most competitive golf of all the guys on the team and it shows. The better the competition, the better he plays. For me he's the model Division III student-athlete: good grades, two sports and a campus job. I like that," Said McMillen.

Matt Graham, Aaron Wakley and Matt Eshelman are also players to watch and should break through with some good performances this spring. Each had considerable playing time in the fall and look to translate that experience into productive spring seasons.

"It's an exciting group of guys. They are all young and can hit it a mile. It,s just going to come down to what we're able to do around the greens. The great thing is they all have two-three years of collegiate golf ahead of them," said McMillen.

The Tomcats will open their spring season on Tuesday, March 13 when they take on Olivet College at the Bearfoot Resorts Love Course in Myrtle Beach, S.C.


THOMAS MORE SAINTS
The Thomas More College men's golf team, coach by first-year head coach Marty Kamer, will look to move up in the PAC standing in the final two rounds of the PAC Championship this spring. The Saints shot a 661 during the fall's two rounds and are in sixth place.
Thomas More returns its top two scorers from the fall as sophomore Michael Marcagi and senior Mike Pharo return. Marcagi had a 79.6 stroke average in nine tournament rounds and had a season-low 75 during the first day of the PAC Fall Invitational. Pharo also had a season-low 75 during the first day of the PAC Fall Invitational and had an 82.0 stroke average in nine tournament rounds.
Look for sophomores Jeremiah Coursey and Gavin Wichmann and freshman Tyler Seidt to fill the final three spots in Kamer's lineup.
Thomas More opens the spring portion of its schedule on March 24-25 when it plays in the Mount St. Joseph Invitational at Aston Oaks Golf Club in North Bend, Ohio.
The Thomas More College women's golf team will look to improve on its first two round scores at the 2011-12 PAC Championship. The Saints shot a two-day total of 1,276 during the PAC Fall Invitational.
Freshman Kim Yocom leads the team in scoring with a 113.5 stroke average. Sophomore Emily Benkovich averages 136.0 strokes per round, while sophomore Andrea Robben averages 192.0 and sophomore Karlie Smith averages 199.0
WASHINGTON & JEFFERSON PRESIDENTS

The Washington & Jefferson College men's and women's golf teams enter the spring season looking poised to sweep the Presidents' Athletic Conference titles for the sixth time in school history.

The Presidents are led by fourth-year Head Coach Sean Dove, who has led W&J to four PAC titles, two by each team.

The defending champion W&J men lead the first half of the PAC Championship by five strokes over Saint Vincent after posting team scores of 305 and 295 for a total of 600 at Oak Tree Country Club (Sep. 26-27), while the Presidents' women sit in second with a total of 760 strokes (383-377), just two behind Westminster. The 2011-12 PAC Men's Championship and automatic bid to the NCAA Division III Championships are determined by a 72-hole format at Oak Tree: 36 at the 2011 PAC Fall Invitational and 36 at the 2012 PAC Championship. The women's team champion does not earn an automatic bid to the national championship.

The men's squad, which has won five of the last six PAC titles, is led by sophomores Colin Izzo and Brian Omslaer. Izzo shot a 73-77 for a two-day total of 150, as did Omslaer (75-75-150) at the 2011 PAC Fall Championship, tying them for fourth. Izzo led the team with a 75.6 stroke average in 11 autumn rounds, while Omslaer was second with and average of 78.3 strokes in eight rounds. Izzo earned First Team All-PAC laurels last spring after taking fourth at the league championship, while Omslaer took 15th place. Omslaer fired a career-best one-under par 71 during the second round of last year's NCAA Division III Championship at the Grandover Resort in North Carolina.

Senior Pete Petridesalong with freshmen Matt Long, Ryan Mazza will also be counted on to produce after strong showings during the fall.

The W&J women's squad saw their string of five consecutive conference championships come to an end last season, as they finished second to Grove City.

The duo of sophomore Catherine Robinson and freshman Jennifer Suder finished the PAC Fall Championship tied for second place. After opening with 99 strokes on day one, Robinson fired the low round of the day during round two with 81 strokes for a total of 180, while Suder completed rounds of 89 and 91. Robinson and Suder posted the top two stroke averages on the team during the fall at 92 and 94, respectively.

Sophomore Katelyn Vannoy finished the PAC Fall Championship in 12th place with 198 shots (96-102), while senior Tara Fatula tied for 13th place with 202 strokes (99-103).

After competing in Myrtle Beach, S.C. during spring break, the W&J men open the spring portion of their schedule at the McDaniel Invitational on Mar. 31-Apr. 1. The Presidents' women's squad begins the 2012 season at the California (Pa.) Vulcan Invitational on Apr. 1-2.


WAYNESBURG YELLOW JACKETS
While both the Waynesburg men's and women's golf teams will continue to build up their quantity of players, both Yellow Jacket squads will feature an outstanding individual performer to head their ranks.

Though third-year head coach Scott Venick will likely have his women competing as individuals at each of this year's meets, he will have one of the President Athletic Conference's (PAC) top players in sophomore Madison Presto. Presto, who will split her time this spring with the Waynesburg softball team, fired a 36-hole score of 176 at last year's PAC Championships, which was good for fourth place in the 23-woman field. Presto's first-team All-PAC performance is the best finish by a women's golfer at Waynesburg since Stephanie Basey earned first team honors in 2003.

As of the preseason, sophomore Kelly Witas was the only other member of the Waynesburg women's golf team. Presto began the 2011-12 season by placing fourth at the PAC Fall Invitational with a two-round total of 181.

While Presto will be pacing the women, junior Colin Wilson will look to repeat as a first-team All-PAC performer in 2012. Last season, the Lower Burrell, Pa. native led Waynesburg at last year's conference championships with an 18-hole total of 152 to earn first-team all-conference honors. He was the first Jacket men's golfer to earn first-team All-PAC honors since before 2000. His final day score of three over par for 74 was the second-best round score turned in at the par-71, 6,563-yards Oak Tree Country Club.

The Jackets should be eligible to compete as a team this season thanks to the presence of four other team members. The only other returner from last year's team is sophomore Ryan Srnik. He and Wilson will be joined by senior Justin Falcon, who spent four years on the Waynesburg football team, junior Blair Howarth and sophomore Thomas Paulone, who just completed his second season with the Jacket football team. Wilson began the 2011-12 season by placing 26th at the PAC Fall Invitational. He was joined at the event by senior Brendan Scioscia, who will compete with the Jacket baseball team in the spring.

The Jacket women open up the 2012 spring season on March 24 at the Grove City Invitational, while the men hit the course two days later on March 26 at the Westminster Titan Invitational.

WESTMINSTER TITANS
Westminster College men's golf team will continue to focus on becoming a contender for the Presidents' Athletic Conference (PAC) championship as it enters the 2011-12 season. The Titans posted a 36-33 record in 11 events (16 rounds) last year including one event win, two second-place finishes, and a third place finish while placing in the upper half of five invitational's. Despite this, the Titans placed fifth out of eight teams at the PAC championships with a four-round total of 1289 played during the fall and spring semesters.
"We are excited about the upcoming season," said head coach Gene Nicholson, who enters his 12th year as head coach. "We have five new freshmen that will be added to an experienced corps of seven upperclassmen."
Five of the seven returners lettered last year as the Titans lost just two lettermen to graduation. Westminster's top two golfers, according to season averages, did not finish in the top 20 of the PAC leaderboard last year, but the Titans placed two players on the all-PAC second team with top-eight finishes. Both of those players are returning in junior Andrew Edwards and sophomore David Paladino. They tied for eighth in two spring rounds of the PAC championships as they both shot 75 in the first round and 81 in the second for totals of 156. Edwards averaged 81.9 for the season while Paladino logged an 82.8 average.
Though the Titans lost Ryan Spear and his 79.8 average to graduation, the team's second-best golfer from last year is back. Senior David Mlinarich is a three-year letterman who averaged 81.2 for 16 rebounds in 2010-11 including team lows in seven events. He was the medalist at Grove City on May 2 with a 72. Senior Nate Silvis and sophomore Ryan Avril are also returning lettermen. Silvis, a three-year letterman, averaged 84 last year including a team-low 78 at the Edward Jones Shootout. Still, Westminster will need fi repower if it will make a run at winning its first PAC title since winning the league for three straight years from 2003-05 and finishing no higher than third since 2007.
"For us to challenge for the conference title we will need more consistency in the breadth of the lineup," Nicholson said.
In the last three seasons the Westminster College women's golf team has had at least one player finish in the top three and another in the top 10 at the Presidents' Athletic Conference (PAC) Championships. That will likely continue in 2011-12 with 11th-year head coach Debi Roud, the pioneer coach of the Westminster women's golf program as she was to guide the newly established team in 2001.
Senior Pam Bonneau and junior Becca Schuster return after placing third and 10th, respectively, at the PAC Championships. Bonneau, the first player in school history to lead the team in scoring average for three straight years, logged a 93.75 stroke average in 2010-11 and she became just the second player in team history to earn first-team all-PAC honors three times.
"We are looking forward to having experienced golfers like Pam and Becca returning," Roud said. "We have a promising team that should be competitive in the PAC."
The Titans placed third in the PAC last year by shooting 1,378 in three-and a-half rounds played in the fall and spring to determine the championship. The Titans posted a 7-38 record in eight tournaments (12 ½ rounds) during the year. For a third straight season, Bonneau finished third on the PAC leader board with a 175 (87-88) during the two spring rounds of the PAC Championships.
"Pam is very focused," Roud said. "I know I can rely on her scores. She's the glue that holds this team together."
Schuster earned second-team all-PAC laurels after placing 10th with a 192 (96-97). Bonneau and Schuster make up five of the six returning letter-winners from last year. The other letter-winners are sophomores Jenna Huston, Jessika Otto and Rachel Sherman. Sherman shot a 90 at Grove City in the fall last year.


###