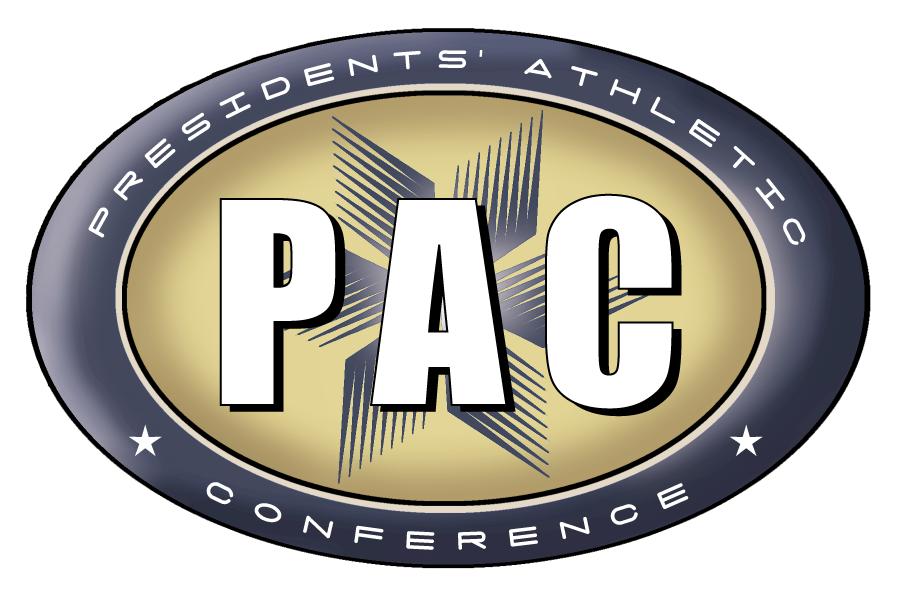 2012 PAC Men's Tennis Previews
---
Bethany College Bison (6-7, 3-4 PAC)
After winning its most matches in more than 10 years and finishing fourth at PAC Championships for the second straight season, the Bethany College men's tennis team will be look to continue improving in 2012.

Third-year head coach Andrew Sachs, who is fresh off leading the men's basketball team to a PAC championship and NCAA Tournament appearance, guided the Bison to a 6-7 record last year, the most wins by BC since 1999. At the conference championships, two doubles teams and two singles players finished in third place, as Bethany totaled 16 points to tie for fourth place overall.
The Bison will have to fill two holes in their line-up due to graduation but return three players who won consolation matches at championships last year. Senior Jared Patrick will slide up to #1 to replace the graduated Dustin Opalka. Patrick went 8-7 at third singles last season. He came up short in his third place singles match, but did team with Opalka to win the consolation tilt at #1 doubles.
Sophomore James Peterson turned in a solid year at #2 singles, winning five matches in his first year at the collegiate level. He also combined with the graduated Ryan Rokisky to win third place honors at #2 doubles.
Sophomore Dustin Maiolo will take over duties at #3 singles after an impressive 8-8 record last year at fourth singles. That included a pair of wins in the PAC Tournament as the sixth seed to take third place, highlighted by a grueling three-set win in the consolation match.
The rest of the Bethany singles line-up will feature newcomers. Freshman Jared Roque has earned the nod at fourth singles, while sophomore Tyler Rhoades joins the BC program for his first season and play at #5. Senior Richard Strassguetl, who played on the team in 2009, is back and will hold down sixth singles.
On the doubles side, the only team that has been determined so far is the top slot, where Patrick and Peterson will be the top duo. The second and third doubles teams are still up in the air, although Sachs is leaning towards pairing Maiolo and Roque as the second team and Rhoades and Strassguetl at third doubles.

The Bison will start the new season on March 20 with a home match against Mount Aloysius. The PAC schedule begins the next day with a road trip to Thiel. The PAC Championships are scheduled for April 20-21 at the Pennbriar Health & Racquet Club in Erie, Pa.
------------------------------------------------------------------------

Grove City College Wolverines (10-0, 7-0 PAC)
The Grove City College men's tennis team enters the 2012 spring season with plenty of experience and plenty of expectations.
In 2011, the Wolverines compiled their first undefeated regular season since 1965 while also making their first-ever appearance in the NCAA Division III Championship Tournament.
Grove City returns five letter winners from last season, all of whom will likely make significant contributions again this year.
Seniors Steve Harrison and Scott Yanak both return for their fourth season at Grove City. Harrison moved into the Wolverine lineup on a regular basis during his junior season and will look to move up in singles play this year. He is a defending conference champion in both singles and doubles play. Yanak has started in each of his first three seasons at Grove City. He owns three career conference titles, including two won last season.
A four-man junior class also returns for the Wolverines. Junior Caleb Fuller moved into the singles lineup on a full-time basis last year and solidified the upper half of the lineup. Fuller will again be at or near the top of the lineup this spring.
Fellow junior Anthony Rosselli is a two-year starter in both singles and doubles play for the Wolverines. Like Fuller, his doubles partner, Rosselli will likely hold down a spot in the upper part of the lineup.
Third-year performer Andrew Deckert made an immediate impact in his first season at Grove City, winning conference titles at fifth singles and third doubles. Deckert has an inside track to again start in both singles and doubles action this year.
Junior Daniel McLaughlin has seen spot duty as a reserve over his first two seasons and is looking to secure a full-time spot this year. He has experience in both singles and doubles play.
Sophomore Michael Gerber is the lone second-year player on the roster. Like McLaughlin, he saw duty as a reserve last year and will look to earn a regular spot in the Wolverine lineup this year.
Head coach Joe Walters will also look to a solid class of newcomers this season as the Wolverines look to return to the NCAA Championship Tournament in 2012. Freshman Peter Riley is expected to hold down one of the spots in the upper half of the lineup and several other rookies are also in contention for positions in the lineup.
The PAC Championships will be held April 20-21 at the Pennbriar Club in Erie, Pa.
----------------------------------------------------------------------

Saint Vincent College Bearcats (9-6, 6-1 PAC)

Not available at time of release.
------------------------------------------------------------------------

Thiel College Tomcats (2-12, 0-7 PAC)

With a host of fresh faces, the Tomcat men's Tennis squad will look to improve upon their conference record from a year ago when they finished 1-7 in PAC play.

Through the first eight contest of the season, Thiel has posted a 3-5 record, already improving on the two wins that the registered a year ago. Paving the way for the Tomcat program, head coach Tim Dunford has five fresh faces that have been starting in singles play this season.

Jian Long Zheng, is the lone returner on the Tomcat squad, and following a 1-8 record in doubles competition last season, has already passed his win total through eight games as he stands at 3-5 in doubles play with partner DJ Dunlevy. Coming into conference play, the pair has won their last two contests and will look to continue their winning ways.

Joining Zheng as the lone upper-classmen, junior Shun Kogai currently holds the Tomcats best record at 3-4 and boasts a winning record playing at number five singles (2-1).

Rounding out the starting lineup are four freshmen who are continuously improving, and will look to make waves in conference play. "With every match and practice, I can see the confidence growing in every one of the freshman players. We are looking forward to conference play with this group" said second-year head coach Tim Dunford.

Collin McAndrew and Richard Parks have paired together to go 3-5 in doubles play. Parks has also spent the entire season at number one singles, holding a 2-6 record, while McAndrew holds a 3-5 mark at number two singles. McAndrew also captured the Presidents' Athletic Conference's first Player of the Week award following a thrilling match against D'Youville College where he came back from three-match points to win and give Thiel the 5-4 victory.

Two more freshmen round out the lineup with wins this season; Dunlevy has been the victor in three doubles matches and Erik Serjeant has a 2-3 record in singles play, but is 2-1 since being moved to sixth singles.

Having won their last two contests heading into conference play, the Tomcats will look to improve upon their conference record from a year ago and make some waves in the PAC in just their second season.
------------------------------------------------------------------------

Thomas More Saints (2-8, 2-5 PAC)
The 2012 Thomas More College men's tennis team will be under the direction of third-year head coach Mike Selm. The Saints, who finished 1-11 overall last season and 1-4 in the PAC, return four players from last season's squad.
Returning are seniors Andrew Hetzer and Ricky Barria and sophomore Ben Millman.
Bryan played at No. 1 singles last season and posted a 6-4 record and earned second team All-PAC honors as he finished second at the PAC Championship. He also had a 5-5 record at No. 1 doubles last season.
Barria posted a 3-7 record last season at No. 5 singles, while he also was 0-2 at No. 3 doubles. Millman played No. 3 singles last season and had a 2-8 record. He also posted a 0-10 record at No. 2 doubles.
Thomas More opens the season on March 17 when it travels to Cincinnati, Ohio to play across-the-river rival, the College of Mount St. Joseph in a non-conference match.
-----------------------------------------------------------------------

Washington & Jefferson College Presidents (0-9, 0-7 PAC)
Former Presidents' Athletic Conference Player of the Year Chris Faulk takes over as the Washington & Jefferson College Head Tennis Coach in 2012.

A 2010 W&J graduate, Faulk became the third W&J student-athlete since 1989 to win the Presidents' Athletic Conference No. 1 singles title during his senior year. His conference championship helped W&J earn third place in the team standings.

Faulk, who owned a 30-8 career singles record, inherits two players from last year's roster which took eighth place at the league tournament. Senior Craig Kornick appeared in two matches a year ago, while sophomore Christopher Fadil returns after serving as the starter at No. 4 singles last spring. Fadil also played six matches on W&J's No. 1 doubles team.

Five new student-athletes join the roster this spring, including four freshmen. The 2012 season starts on March 11 at Pitt-Greensburg (5:00 pm).
------------------------------------------------------------------------

Waynesburg University Yellow Jackets (5-6, 4-3 PAC)
Veteran head coach Ron Christman returns for his 14th season as the head of the Waynesburg University men's tennis team and will look to build off last year's 5-6 record that featured a 4-3 mark in Presidents' Athletic Conference (PAC) action. The Yellow Jackets tied for fourth at the eight-team conference championships and are expected to return four of their top six players from last year's squad.

While Christman is very happy to have the majority of last year's starters back in 2012, he's also excited about this year's group of newcomers as the lineup will be a mix of three freshmen with the four returning starters from last season.

Stepping in at first singles will be a freshman Isaiah Cochran. Cochran trained out of the Towpath Tennis Center and brings a wealth of USTA junior tennis experience with him. Cochran and senior Peter Mally will make up the first doubles team this year. Mally spent all of last year as the team's number-one singles player and was one half of the team's top doubles tandem with graduated senior Emile Khoury. Mally went 1-11 as a singles competitor and 4-8 as a doubles player and is looking to improve his record this year in the second singles spot and will look to take his first doubles record up a level or two.

Philip Littlejohn, will take the third singles position. Littlejohn played number-one singles for South Cayuga Central High School in a tough central New York league. He will pair with the team's top performer last year, record-wise, junior Jon Anderson, at second doubles. Anderson posted an impressive 10-3 mark as the team's number-four singles player and looks to better his mark at that position this year. Anderson sported Waynesburg's top doubles record with an 8-6 mark while teaming up with current senior Jason Logan.

Logan will start the season at fifth singles and is looking to finish his career with a strong record at the spot. The starting six will include freshman Alex Tenenbaum, a lefty from Pittsburgh who played number-one for Baldwin High School. Tenenbaum will have the benefit of teaming with Logan at third doubles. Logan was one of the team's top doubles competitors last season.

Junior Joe Kromer rounds out this year's group of returners and spent part of 2011 as the team's starter at number-six singles, where he compiled a 2-4 mark. He also spent time as a starter at number-three doubles, where he went 2-4 on the season. Kromer is expected to see action in the starting lineup again this year.

Christman's expectations are high for the team, but he recognizes that the early season may be a time of adjustment for the freshmen. Mixing the three newcomers with experienced players in doubles should help them develop rapidly and Christman believes that they will be strong by the time they get to the conference tournament.

"Playing good doubles should help our younger players with their singles game as well," Christman said. "Our upperclassmen understand the game and will help their new partners adapt quickly."

Waynesburg opens the 2012 season on Feb. 25, with a road match at Marietta College.
------------------------------------------------------------------------

Westminster College Titans (6-8, 5-2 PAC)
When Scott Renninger was presented with some facts about the Westminster College men's tennis team's six-match win streak last year, the 13th-year head coach just smiled. The streak was preceded by a seven-match losing streak, the six wins were more than the combined win totals of the previous two seasons, and it was the team's longest win streak since 1985.
"It's something to build on," Renninger nodded with slow conviction while also keeping in mind a possible scheduling quirk. "The biggest thing is we regained confidence."
Westminster saw marked improvement in the 2011 season. The Titans posted a 6-8 record, including 5-2 in Presidents' Athletic Conference (PAC) matches. Westminster placed third out of eight teams at the PAC Championships for its highest finish since 2008.
"We ended up where we belonged," Renninger reasoned. "We started the tournament third and we ended up third. During the season we won matches that we should've won and that's important."
Westminster returns seven players from last year's team including five of the team's six lettermen and the team's MVP. Senior Drew Trifelos is back after earning MVP honors after he went 10-7 for singles matches, mostly in the No. 3 spot where he placed third at the PAC Championships.
"Drew had a successful season and he has some considerable skills," Renninger said.
Sophomore Nathan Huber is back after logging No. 1 singles and doubles records of 8-9 and 5-10, respectively. Sophomore Ryan Carr and junior Sean Black are back after they combined for a 9-3 doubles record, including 8-3 to place second at No. 3 doubles at the PAC Championships. Carr was the team's furthest advancing singles player at the PAC Championships last year as he was the runner-up at No. 5 singles. Carr logged a 10-7 singles record with all but one win coming at No. 5 singles.
The team's other returning starter is junior Brad Thomas, who placed third at PACs in the No. 6 singles bracket. Thomas posted a 7-9 singles record during the season. Renninger considers at least three incoming freshmen as potential starters, which could affect the team's positioning with only last year's No. 2 singles spot vacated.