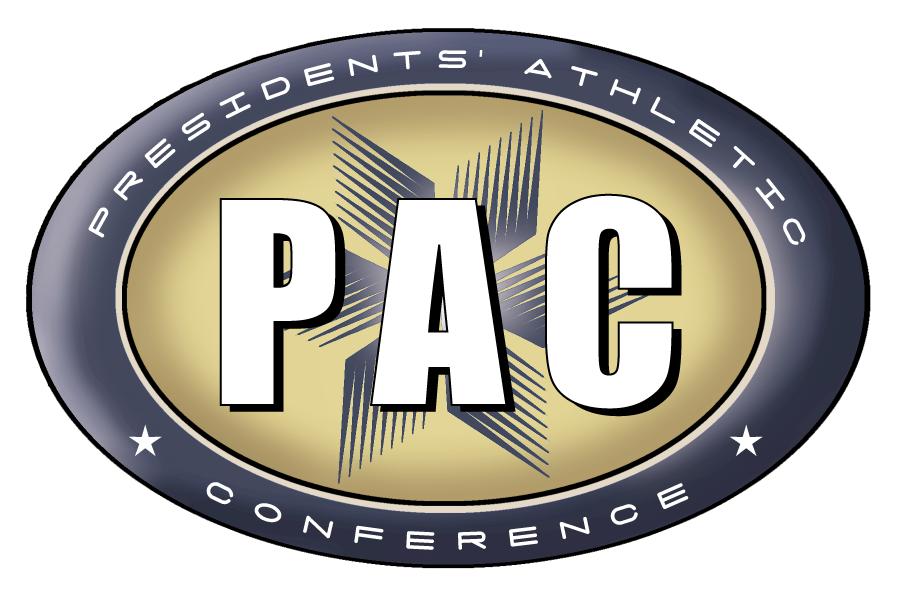 2012 Softball Previews
---
Bethany College Bison (29-16, 14-2 PAC)
The Bethany College softball team will begin the 2012 season as defending PAC champions and a very young Bison team will be aiming to repeat as champions and bring back its conference record 14th crown.
In 2011, BC went 14-2 in the regular season conference schedule to earn the top seed for the PAC Tournament. Bethany then swept three games in the playoffs to capture its 13th championship and first since 2008. The Bison earned an automatic bid to the NCAA Regionals for the sixth time in school history, but were eliminated with losses to Baldwin-Wallace and Alma, which capped BC's season with a 29-16 record.
This year's Bison team will be one of the youngest long-time head coach Jan Forsty has mentored, with 11 freshmen among the 22 players on the roster. Forsty, who has a 635-305-3 record in 29 years of coaching and 555 victories in 24 years at the helm of the Bison, says the team may be better physically prepared for this year than most, but the question will be how mentally ready her young squad is.
"We really started emphasizing weight training and conditioning this off-season, so we are in the best physical condition we've been in a long time," said Forsty, who was tabbed the PAC Coach of the Year last season. "We've also worked a lot on mental training too. Because we're so young, we need to execute and be prepared mentally as well. Overall, we are very excited to get started and see what we have."
The Bison look to be very strong in the circle this season, as junior pitcher Emily Jump is back for her third year. A two-time First Team All-PAC selection and three-time PAC Player of the Week honoree, the right-hander went 17-7 last year with 96 strikeouts and four shutouts and now has a 40-17 record in just two seasons. Also returning is junior Heidi Soriano, who made six appearances last year and has pitched in 11 career games.
Bethany's staff will be bolstered by five incoming freshmen who provide a variety of options for Forsty. Freshman Kiersten Conwell and Kelsey Bish headline the group with Nicole Czulewicz, Emili Garretson and Kadie Kelly also expected to see time in the circle, as well as out in the field.
"Emily is one of the only returning All-PAC pitchers from last year and we will rely heavily on her," said Forsty. "Her overall experience in the regular season and particularly in the postseason will be very beneficial to the other young pitchers. Heidi is back for her junior season and can give us innings here and there as a nice change of pace.
"We are real excited with our freshmen," said Forsty. "Kiersten in particular comes off an extremely successful high school career at Chartiers-Houston. We are also very excited about Kelsey, who will also see time in the field. Nicole will pitch and see time at other positions, Kadie is a lefty who should see some pitching and in the outfield and Emili has been injured, so her contributions may be limited to the field and with the bat this year.
"As a staff, we are pretty deep with a variety of speeds, spins and looks that we can show other teams," said Forsty.
Bethany also looks like it will have a good deal of depth at catcher this season, with as many as three players filling in behind the plate. The returning backstop is junior Liz Kletzli, who started 43 games last year and hit .270 with one homer and 17 RBI. Forsty and her staff really like what they've seen from freshmen Amanda Nielsen and Madie Coffey, who is also a possibility to start at third.
"Liz returns for her junior year and provides the experience on that side of the battery," said Forsty. "Amanda is a nice, strong long-ball hitting catcher from New Jersey who should see a lot of time. Madie is an intelligent, strong-armed player who will also play at third base. We'll also be without (sophomore) Laura Biroschak this season due to injury."
The BC infield will be very different and inexperienced compared to last year, as staples at second base in Chelsea Butler and third base in Andrea Thomas are gone. At first base, senior Angie Varhula, who hit .355 a season ago with 16 RBI is back, but she is being challenged by the freshman Bish and sophomore Lauren Wiegman. Forsty says the middle infield will be some combination of sophomores Mindy Bierhals, who had two hits in 11 at-bats last year, sophomore Ashlee Needy, who scored 17 runs in 39 games played last year, and freshman Katie Crow.
At the hot corner, Coffey looks like the opening day starter with freshman Jamie Friedman and Garretson in the mix as well.
"We are very young in the infield," said Forsty. "Angie is a senior coming back at first base, but is being challenged by Kelsey. Lauren is also a possibility at first base, as well as the designated player spot, and Nicole (Czulewicz) could play there as well. We will have three players vying for the shortstop and second base. Mindy looks like she could settle in at second and Ashlee could be the shortstop, with Katie battling for time at both spots. Third base will likely be Madie, with Jamie and Emili, if she's healthy, in the mix."
Bethany's outfield returns two starters, including a two-time First Team All-PAC and All-Region selection in junior right fielder Maria Vallone. She followed an impressive freshman year batting average of .425 by hitting .458 as a sophomore and driving in 23 runs. In center field, junior Alison Powell is back after hitting .234 and scoring nine runs a year ago.
The competition for left field is between four players, including junior Kaitlyn Pitchok, who is trying to come back after two injury-plagued seasons, and freshmen Kadie Kelly, Jessica Kusnierz and Kaitlin Tate.
"We have some talent in the outfield this year again," said Forsty. "Maria is back in right field after two outstanding seasons. Her numbers speak for themselves and she has established herself as one of the top hitters not only in the conference but in the region. Alison has played quite a bit her first two years and brings that experience to center field for us. Left field will be the open spot right now, although Jess has a heavy nod to start. Kaitlyn can see time if she is healthy, Kadie can be a strong outfielder and Kaitlin Tate is in the mix as well."
Although Bethany was voted by the coaches of the conference to repeat as PAC champions, Forsty downplayed that preseason distinction due to the team's youth. She expects the league race to be very open this year, with a couple surprise teams waiting for an opportunity to strike. Forsty also says the team's rapid maturity will be a deciding factor in whether Bethany can earn a postseason bid for the fifth consecutive season.
"We were voted preseason number one by the coaches, but we didn't vote ourselves #1," said Forsty. "A lot of the teams will be very young because almost everyone had heavy losses to graduation. I think this year, more than any that I can remember, the PAC will be wide open. Geneva has the capability to surprise in their first year in the league and I believe Waynesburg could surprise people as well.
"For us, with as many young players as we have, learning quickly will be the key to our success this year," said Forsty. "We believe the talent is there, we just need it to mature."

------------------------------------------------------------------------
Chatham University Cougars (9-18, 3-13 PAC)
The Chatham University softball team is ready to start their season with a roar under second year head coach Beth Bachman. Last year, the team started 5-0, and looks to start strong again in 2012. This team has an array of talent and versatility, and is looking to improve on last season's nine wins. Those nine wins were an all time best for the softball program since joining the Presidents' Athletic Conference.

The young team is led by senior lefty Robin Greenburg who looks to finish her career with some strong showings on the mound and at the plate. Also returning to the pitching staff are Anne Marie Brnardic, Laurel Homa, and Olivia Traini. Brnardic looks to continue to put up impressive stats and lead the pitching staff. Homa will return to the mound after missing two seasons due to injury. "Laurel is ready to go, I am very excited about what she can do," said Bachman. "I think she is going to do some damage in the PAC this year." Traini and Liz Deckelman look to round out the pitching staff this year. Traini will also look to contribute to the power in the batter's box.

With a smaller roster this year, Chatham will look for more contributions from each player both on the field and in the batter's box. Newcomers Deckelman and Liz Doman will look to contribute from multiple positions on the field as well as at the plate. Bachman says her expectations are high for these two players and will expects them to make an immediate impact. "Both of these players have a passion for the game and they will make this team fun to watch. Get your popcorn ready."

Rounding out the rest of the field, juniors Alex Miklos, Natalie Vazquez and Elise Zavadak will look to provide experience in the field and at the plate. "All three of these players have shown great power potential at the plate and are hungry this season."

Sophomores Ashley Lamb and Jenn Stefano are ready to lead this team into contention this year. Both contributed throughout last season and have made great strides since their rookie year. Both players can make a difference with their individual play.

Last season the Cougars compiled a 9-18 record. With more games on the schedule and more experience, the team's expectations are higher than ever. "This team isn't looking to settle," said Bachman. "They are taking things personally and are ready to show people what this program is about. I'm very excited for them."

The Cougars will kick off their season on Monday, March 5th with their Spring Training trip to the National Collegiate Sports Invitational in Myrtle Beach, SC. Their home opener is scheduled for March 18th (1:00 pm) against Carlow University.
------------------------------------------------------------------------
Geneva College Golden Tornadoes (27-13)
For the past four years, the Geneva College softball has proven to be quite successful against its common opponents in the Presidents' Athletic Conference. For the past four years, none of those victories amounted to much as the Golden Tornadoes were waiting out their NCAA provisional status and were not eligible for any type of NCAA or PAC post-season. Despite the waiting, Geneva managed to put together quite a run in 2011 as a member of the NCCAA. The Golden Tornadoes finished the 2011 campaign with a record of 27-13 including a fourth place finish at the NCCAA national tournament. Highlighted by a first round upset victory of top-seeded and defending national champion Central Baptist, the Golden Tornadoes handled themselves quite well against some of the top competition across the country.

As is the case in any year, the Geneva softball team will have to fill some voids left by graduation and injury. In fact, the Golden Tornadoes will be without 56% of their run production from a year ago with the departure of five starters from the regular line-up. How will Geneva overcome such a void in 2012? The answer to that question lies in the ability of several new faces to step up and make offensive contributions. "We aren't faced with anything that we haven't seen before," says ten year head coach Van Zanic. "We have some very talented young ladies in our program and I fully expect several of them to have break-out seasons for our program."

One important offensive contributor that is still hanging around Geneva's program is senior outfielder Martha Adams. Adams led Geneva with her .356 batting average. She will get the call to patrol centerfield in 2012 alongside some newcomers to the Geneva line-up. A pair of sophomores who enjoyed rookie debuts a year ago will be back to handle the middle infield. Ashley Davis will make the move to shortstop while Christina Fuqua will once again handle second base duties. Davis hit .325 in her first year at the collegiate level while Fuqua hit a solid .279.

While the offense will be relying on some new faces to contribute, the pitching outlook for 2012 seems to be in pretty good hands. Julie DiLonardo, who will most likely finish her career with just about every pitching record in school history, returns for her senior season after compiling her second straight 21-win season. DiLonardo posted a 1.67 ERA with 118 strikeouts last year in nearly 190 innings of work. Incoming freshman Andrea Hinds will take over the number spot pitching spot while also seeing significant time in the outfield.

"We will have to scratch and claw for some runs this year," says Zanic. "The one thing we are pretty sure about is the effort we will get in the circle. I believe Julie has established herself as the best pitcher in this conference and we believe our program will go as far as she takes us in 2012."

Returning to the fold in 2012 with the hopes of contributing in a big way will be sophomore infielder Mackenzie Kemerer along with juniors Lori Deem and Toni D'Urzo. Returning outfielders Rachel Lee, Dana Schnitzel and Ashley Ritchey could also help provide depth to a remade Geneva outfield.

Geneva has a returning starter behind the plate but red shirt junior Samantha Michetti hasn't seen game action since the spring of 2010. Sitting out last year with injuries, Michetti returns to the team and will tag team with sophomore Brittany Clark to handle Geneva's catching duties. "We rely on our catching position for a lot," says Zanic. "We give our catchers a lot of responsibility for handling the game and I am confident that the duo we have in place this year will do a solid job both offensively and defensively."

The Golden Tornadoes will have a big task in front of them to continue the success that has been shown in years past. With a bulls-eye on their back as the new kid on the block, the Golden Tornadoes will take their first shot at a conference title. "We acknowledge the fact that we lost a lot of talent and that we have a lot of work to do," says Zanic. "We also expect and demand excellence from every one of our ladies. Our goal is simple and that is to win a conference title this year. Anything less than a championship will be a disappointment."
-----------------------------------------------------------------------

Grove City College Wolverines (18-16, 7-9 PAC)
The Grove City College softball team features plenty of new faces in new places at the start of the 2012 season. Four returning full-time starters will help form the core of a remade roster as the Wolverines look to continue their ascent in the Presidents' Athletic Conference.
Two of Grove City's returning starters earned Second Team All-PAC recognition last year: senior outfielder Grace Murtoff and junior pitcher-first baseman Lauren Clarke. The Wolverines also welcome back senior infielders Elizabeth Covatto and Sarah Young as returning starters.
Head coach Chelle Fuss, now in her sixth season at Grove City, will also look to four other returning letter winners to help lead a talented but somewhat experienced 2012 squad. A number of newcomers will be relied upon in a variety of roles this spring.
PITCHING
The Wolverines return two of their top three pitchers this spring in juniors Lauren Clarke and Faith Jentsch. Clarke led Grove City in wins (10), appearances (22), saves (2) and innings pitched (108.1) in 2011 and earned her second letter.
Jentsch led the Wolverines with 12 relief appearances last year and struck out eight in 12.1 innings of work. She will look to become a regular starter in the circle this year.
Freshman Caitlyn Vidovic will also contend for time in the pitching circle this year.
INFIELD
While the center of the diamond is fairly settled, Grove City's infield will have a different composition in 2012. Young has played extensively at second base during her career but could slide to shortstop this season. Clarke will likely see time at first base when not pitching.
Covatto (third base) and senior Allison Eastham (second base) have both played extensively in the infield during the past three seasons and could challenge for starting assignments this year. Junior infielder Emily Reece has been one of the Wolverines' top reserves over her first two seasons at Grove City and will also look to break into the lineup on a full-time basis this year.
Freshmen Allison Rayburn and Kelsey Shirey are also expected to compete for time in the Wolverine infield this spring.
Behind the plate, freshman Sarah Morris has an inside track to fill the catching vacancy. Eastham has also caught during her career at Grove City and could see time at catcher this spring.
OUTFIELD
Like the Wolverine infield, Grove City also has a number of options in its outfield. Murtoff started 31 games in the outfield last year and hit .344. Covatto and Eastham also played in the outfield during their careers.
Junior Elsa Klingensmith, a two-year letter winner, and freshman Erica Gmuer are also in the outfield mix. Shirey may also compete for time in the outfield.
SCHEDULE
A pair of early-season trips highlight the first half of the 2012 Grove City schedule. The Wolverines play six games in Kissimmee, Fla., March 1-3 to open the season. Two weeks later, Grove City will compete at the Salisbury University Tournament in Salisbury, Md.
Grove City's home schedule begins March 22 against NAIA foe Houghton. The Wolverines begin conference play March 31 against visiting Thiel.
The season-ending conference tournament is scheduled for May 4-5 with the top four teams in the standings participating. Once again, the conference champion will earn an automatic invitation to the NCAA Championship Tournament.
------------------------------------------------------------------------

Saint Vincent College Bearcats (16-12, 6-10 PAC)
The Bearcats are looking to improve on their seventh-place finish from 2011 as they head into the 2012 softball season.
Saint Vincent returns three All-PAC performers from a season ago, led by First-Team selection junior pitcher Alyssa Grossman who returns for her junior campaign. Last season Grossman posted a league-leading 1.07 ERA in 14 appearances (all starts) finishing with an 8-6 record. In 85.0 innings, she struck out 57 batters and walked just 16.
SVC also returns a pair of Second-Team all-conference selections as infielder Becky Deane enters her sophomore season and junior outfielder Sam Shumaker look to improve upon their performances from a season ago. In 2011, Deane finished seventh in the PAC with a .444 on-base percentage after hitting .351 on the season with 27 hits. Shumaker finished second on the team last year with a .352 batting average while collecting 25 hits and belting four home runs.
Junior catcher/first baseman Maria Adams who led the team with a .354 batting average last season is back for her junior year. In 2011, she led the Bearcats with 19 RBI and nine doubles while tying with 29 hits. Another junior, Shannon Hite returns after posting a .344 average last season with 21 hits.
Senior shortstop Emily Petrowsky anchors the infield after hitting .284 last year with three doubles, one homer and nine RBI.
The rotation looks to be strong anchored by Grossman and junior lefty Shauna Hetrick. Hetrick finished with a 2.88 ERA last season and 7-6 record in 77.2 innings over 15 appearances. She added a 42:12 K:BB ratio.
Newcomers looking to make an impact for sixth-year head coach Nicole Hinerman are: freshman outfielders Ally Panzella and Suzie Cool, freshman infielders Shannon Baczek and Brianna Toth and freshman pitcher Mikele Prokopovich.
------------------------------------------------------------------------

Thiel College Tomcats (11-22, 7-9 PAC)
Having lost a pair of first team all-Presidents' Athletic Conference (PAC) performers as well as the program's all-time leader in home runs to graduation, the Tomcat softball squad will lean heavily on its six returning starters to guide the program through the 2012 season.

Seventh-year head coach Amy Schafer will be taking the field without first team all-PAC selections Melissa Rankin and Laura Davin, along with Danielle Dwyer, a consistent contributor from the designated hitter position.

Rankin, a three-time all-PAC first team pick, posted a .398 batting average last season, which was good for fifth in the PAC. She also ranked fourth in the conference in defensive putouts with 173. Rankin led the team in runs scored (20) and on base percentage (.430). She was also ranked second on the team in hits (35) and was third in slugging percentage (.602).

Davin received her fourth all-conference honor, leading the team and ranking third in the PAC in batting average (.433). Playing and starting all 33 games in centerfield, Davin also led the team in hits (42), slugging percentage (.619), total bases (60), doubles (10), and triples (4).

Dwyer became the program's all-time home run leader earlier this season, finishing her career with 11. Her five home runs during the 2011 campaign is also a single-season Tomcat record. She concluded the season hitting .289 with six doubles, three triples, and a team-high 20 RBI.

"We're going to really feel the loss of these three early in the season, and I think we're pretty much prepared for that. But, the returning players and the new additions are looking to step it up and have the Tomcats back competing in the conference playoffs," said Schafer.

Schafer anticipates a number of fresh faces playing critical roles in 2012 with the Tomcats welcoming eight newcomers. Schafer expects substantial contributions from the newcomers as the program looks to improve on last season's 11-22 mark.

Infield

At the corners will be Molly Jo Everett and Becky Betteridge. Everett will start at first after making 32 appearances in 2011. She hit .327 and finished with 20 RBI's and committed only seven errors during his freshman campaign.

Betteridge will get the nod at third after hitting .288 with 17 RBI's last season. Betteridge's six stolen bases also led the team.

"We've shifted Becky to third this season because we think her speed and her versatility are going to be better utilized," said Schafer. "Becky will continue in her role as our leadoff hitter, though."

Ashley Dolan and newcomer Angelina Masters are being expected to fill out the Tomcat infield. Second base will be a new challenge for Dolan after splitting time last season between third and the outfield. Masters has shown enough promise throughout the preseason to start the season at shortstop, and expectations couldn't be higher.

"(Angelina) Masters has a great feel for the game, especially for such a young player. She has terrific instincts, reacts well to the ball and show great consistency at the plate," said Schafer.

Outfield

Key returners to the outfield are Karen Wolfe and Ashley Rable. Wolfe started all 33 contests for the Tomcats in left field and posted a .917 fielding percentage while only committing two errors. Schafer is looking for Wolfe to take over in center field for Davin. Rable will return to right field after playing in 16 games in the outfield last season and recorded a .955 fielding percentage. At the plate Rable finished second on the team with four sacrifice bunts and third in stolen bases (3).

In left Schafer expects to see freshman Ashley Ames. Like Masters, the expectations for Ames are lofty.

"We're obviously going to miss (Laura) Davin in the outfield. She was a leader out there for years, but we think we picked up some pretty good speed with Ames. We really like her approach at the plate and think her ability to slap and to hit away on the left side will give us a tool we haven't had before," said Schafer.

Pitchers

Leading the Tomcat pitching staff is Kristen Moreland. As a junior, Moreland made 14 starts while throwing a team-high 88.0 innings. She posted 80 strikeouts, which placed her second on the team and sixth among PAC counterparts. Moreland had a season-high 10 strikeouts against Washington & Jefferson College on April 20.

The Tomcats will also feature three freshmen who hope to make an immediate impact: Alexis Bump, Amanda Callahan and Morgan White.

Catcher

With the departure of Rankin and Dwyer, Schafer has been forced to get younger at the catcher spot. She intends to let Danielle Massengill make the most out of her early season opportunity to run the pitching staff and believes the newcomer has plenty of confidence in her own abilities to provide the Tomcats another steady performer behind the plate for years.

"(Danielle) Massingill is well beyond her years as a freshman softball player. She is very athletic and knows the game well. She has the great ability to call good pitches and should also turn some heads at the plate with her left-handed swing. Massengill and (Melissa) Rankin share many of the same qualities and it is going to be awesome to watch Massengill mature, just like it was with Rankin," said Schafer.

The Tomcats will open up their season when they travel to Clermont, Florida to compete in the NTC Spring games on March 11.
------------------------------------------------------------------------

Thomas More Saints (26-13, 13-2 PAC)
Thomas More College and fourth-year head coach Lindsay Bramhall look to win a third PAC Championship in four years as the Saints return nine letterwinners, including six position starters and two pitchers that saw spot duty during the 2011 campaign that saw the team go 26013 last season and advance to the championship game of the PAC Championship.
Offensively, the Saints return four of their top five hitters from last season as sophomore catcher Stefaney Turner, senior first baseman Brittany Wegman, sophomore outfielder Ashley Fletcher and sophomore third baseman Alex Walter all return.
Last season, Turner led the team in batting with a .368 average as she had 42 hits, including 12 doubles, one triple and one home run with 23 runs batted-in. Wegman batted .358 last season with eight doubles, eight home runs and 26 RBI. Fletcher batted .313 with two triples and six RBI and Walter batted .307 with six doubles and 15 RBI.
In the pitching circle the Saints return sophomores Sara Young and Ronni Burns. Young had a 5-3 record with a 3.31 earned run average as she pitched 42.1 innings and had 33 strikeouts. Burns pitched 12 innings and had a 3.50 ERA with 19 strikeouts.
The Saints open the 2012 campaign when they head south for 10 games at the Rebel Spring Games in Kissimmee, Florida from March 5-9. Thomas More will open Northern play on March 14 when it hosts Wilmington College in a 3:30 p.m. doubleheader in Crestview Hills, Kentucky.
------------------------------------------------------------------------

Washington & Jefferson College Presidents (7-22, 2-13 PAC)
The Washington & Jefferson College softball team enters the 2012 season with a youth-filled roster looking to improve on last season's 7-22 record.

Fifth-year Head Coach Nicole Vitello's squad that doesn't have a senior and features a nine-member freshman class. The Presidents do return seven letter winners, led by All-PAC performer Kelsey Cunningham.

As a freshman, Cunningham was named to the All-PAC second team after leading the Presidents in batting average (.380), doubles (10), total bases (48) and on-base percentage (.411). Her batting average ranked seventh in the PAC, while her 10 doubles tied for fourth among league hitters.

Juniors DJ Ufolla and Stephanie Zur also return to the Presidents' infield. Zur batted .354 while starting all 29 games and posting a team-leading seven stolen bases. Uffola had a .341 on base percentage and racked up 23 hits last spring.

Sophomores Kasey Bethel and Megan Lewandowski will also see time in the field and at the plate.

The W&J pitching rotation will be led by junior Erin Shuman and sophomore Madison Rotto. Shuman threw a team-best seven complete games last season and has 11 career victories. Rotto struck out 37 batters in 13 appearances as a freshman. She also tallied 12 RBI in 81 plate appearances, good for third on the team.

W&J opens its season at the Salisbury (Md.) Tournament on March 9th. The Presidents face Baruch (10:00 am) and the host Sea Gulls (2:00 pm) on the first day of the tournament and King's (12:00 pm) and Stevenson (2:00 pm) on March 10th.
------------------------------------------------------------------------
Waynesburg University Yellow Jackets (16-16, 8-8 PAC)

After making it to the four-team Presidents' Athletic Conference (PAC) tournament in 2011 with an 8-8 conference record (16-16 overall), the 2012 Yellow Jackets expect nothing less than a return to postseason play. To do so, they'll need to replace one of the top players in recent program history. That is the task being faced by fourth-year head coach Lou Giachetti, who must find a new ace pitcher and offensive catalyst following the graduation of four-time All-PAC honoree Amanda Baughman.

While no one player is expected to do what Baughman did last year (.404, 6 HR, 35 RBI, 17 runs scored; 6-9 record, 2.14 ERA, three saves, 112 strikeouts), Giachetti appears to have the pieces in place to soften the blow of her loss. Sophomore Carrie Maier and senior Lauren Minor are both back after contributing to last year's pitching staff. Maier went 5-3 with a 2.53 ERA and 35 strikeouts during her debut season with the Yellow Jackets and seemed to make massive strides as the season went on. Minor led the team with a 1.87 ERA in 2011, while going 5-4 on the year. As many as three freshman additions to the squad will also be very active in the competition for time in the pitching circle.

With the exception of catcher and first base, Waynesburg's entire infield returns intact for this spring. The unit's leader is junior first-team All-PAC shortstop Rachael Moon, who showcased solid hitting numbers (.316, 1 HR, 9 RBI, 19 runs scored) with a slick glove and powerful arm after missing much of her freshman year with an injury. Senior Sam Volponi is expected to reprise her starting role at third base, while sophomore Shannon Falleroni is coming off a fantastic freshman season during which she hit .315 with a team-high 25 runs scored.

Giachetti and his staff will still need to find new starters behind the plate and at first base, but they feel confident that there are numerous worthy candidates. Sophomore Madison Presto, who missed a large portion of last year with an illness, is an early front-runner for the job at catcher and she will be joined by several freshman candidates. The first base job is more of a mystery, and will likely feature a first-year player at the spot.

While the outfield loses first-team All-PAC centerfielder Amber Pivik and starting leftfielder Nicole Forte, it may turn out to be the deepest area of the field for the Yellow Jackets. Though two-thirds of last year's starters are gone, Waynesburg brings back maybe its most exciting offensive threat in sophomore right fielder Jasmine Blackwell. As a freshman in 2011, she not only led the team in triples (three) and stolen bases (six), she also hit .316 with six doubles, two home runs, 16 RBI and 23 runs scored. Her .505 slugging percentage leads all returners.

Unlike the openings in the infield, the starting jobs at center and left field will feature not only newcomers battling it out for time, but also several talented and proven veterans. Senior Jaime Gillum, sophomore Jenna Dorazio and sophomore Lauren Roycroft, along with a handful of brand new players will duke it out in what should be a heated battle for starting positions.

As is its tradition, the Waynesburg softball team will begin its season in sunny Florida at the Rebel Spring Games in Kissimmee. The Yellow Jackets will make their debut on March 4, against St. Benedict (Minn.).
------------------------------------------------------------------------
Westminster College Titans (19-16, 11-5 PAC)
The Westminster College softball team has started its preparation for the 2012 spring season. The Titans compiled a 19-16 record in 2011, including an 11-5 mark for third place in the Presidents' Athletic Conference (PAC) standings.

In 2006, the PAC starting taking only the top four teams for the postseason tournament. The Titans have qualified for the playoffs in five of the last six seasons behind head coach Jan Reddinger, who begins her 16th year coaching in 2012.

Westminster returns six starters from last year in the field, including junior shortstop Katie Hughes who led the team with a .345 (38-110) batting average as a sophomore. Hughes was also a First Team All-PAC member in 2011 with seven home runs (second in PAC) and 19 RBI's.

Junior first baseman/pitcher Chelsea Brown, one of only three Titans to earn a start on the mound in 2011, looks to build on a Second Team All-PAC season. Brown hit .310 from the plate (22-71) and finished the season with a 9-4 record on the hill with 70 strikeouts.

Sophomore second baseman Carissa Conway hit .270 (24-89) from the dish as a freshman, and looks to improve on that in 2012.

Reddinger won her 400th career game during last season to become one of 34 active NCAA Division III coaches to reach the milestone and the 51st all-time.

Westminster will play in the Rebel Games from March 4-9 in Kissimmee, Florida. The first game at Westminster field will be on March 23 versus Penn State-Altoona with a 3:30pm first pitch.