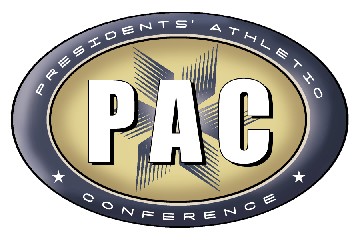 2008-09 PAC Swimming and Diving Preview


BETHANY BISON
The Bethany College men's and women's swimming and diving teams opened their season Oct. 25 at the Pitt-Bradford Panther Relays and will swim in their first dual meet a week later on Nov. 1 when they host Penn State Behrend.
Eight Bison women return from last year's squad that won three dual meets, the most by the program since the 1999-2000 season. They are joined by eight first-year members of the program. Brenda Maxwell is the lone senior on the roster and set a pair of records at last year's PAC Championships, which included setting a new standard in the 1,650 Free (19:07.43) after the previous mark had stood since 1975.
Maxwell also swam a leg on the 800 Free Relay which broke the school record with a time of 8:41.49. Also returning this year are two others who swam on that record-setting relay in sophomores Suzanne Stettinius and Jillian Zewe.
Also back this year after she scored at last year's PAC Championships/Grove City Invitational is sophomore Kristen Zukoff, who swam on the 200 Free Relay which placed seventh. Rounding out the Bison returners in the pool are junior Jessica Sarro and sophomores Marissa Perelstine and Cynthia Richardson.
Bethany's efforts in diving will be spearheaded by sophomore Sara Patnesky. In her first season at Bethany, she earned Third Team All-PAC in the one-meter event (298.35) and just missed all-conference laurels in the three-meter competition by placing fourth overall (280.20).
The BC men have three back from last year and three new faces as well. Seniors Nik Yacobi and Spencer Connor and junior Richard Sawyer will anchor the Bison team this winter.
CHATHAM COUGARS
The Chatham University swimming and diving team, led by fifth-year head coach Mike Meyers, will enter its second season of Presidents' Athletic Conference competition in 2008. Chatham looks to build on its fourth place finish in the PAC Championships a year ago. Meyers has been Chatham's only swimming coach since the team was established in 2004. In a short time he has built a tradition of winning including a 9-4 record in dual meets last year.
Chatham will enter the 2008 campaign with eight swimmers who established school records during the 2007-2008 season. Junior Amy Kuuskoski is the team's most accomplished swimmer. She holds school records seven individual events and four relay team. She was the third place finisher in the 500 yard freestyle during PAC championships last year.
In addition to Kuuskoski, the Cougars will be looking for contributions from school record holders Sarah Rice 100 yd breaststroke and Sarah Sindler 100 and 200 yd butterfly.
Chatham is also hoping to repeat the team honor of Academic All American from the College Swimming Coaches of America Association that it earned in 2007-2008. The team earned the honor by posting a team cumulative grade point average of 3.51 for the academic year.

GROVE CITY WOLVERINES
There are plenty of familiar faces on the pool deck this season as the Grove City College men's swimming and diving team prepares for the 2008-09 season.

The Wolverines enter the season as the defending Presidents' Athletic Conference champion. Grove City has also recorded 57 straight winning seasons.

Grove City will be led by one of the most talented and decorated senior classes in program history. Four of Grove City's seven seniors are NCAA All-Americans, including two Division III national champions.

Senior Caleb Courage returns for his fourth year at Grove City after spending the 2007-08 season in preparation for the U.S. Olympic Trials. A two-time national champion in the 100 freestyle, Courage has 11 All-America citations to his credit. He will primarily compete in the sprints and backstroke but will also see action in a variety of events.

Senior Tim Whitbeck earned All-America honors in the 50 and 100 free last year and is an eight-time All-American. He won the 2007 national title in the 50 free and is the school record-holder in that event.

Whitbeck will join Courage in the sprint events. Whitbeck is also the defending Presidents' Athletic Conference Most Valuable Performer, a title that Courage earned in 2006 and 2007.

Senior Peter Larsen is Grove City's top returning entry in the butterfly events. Larsen has also emerged as one of the Wolverines' top sprinters during his career.

Larsen owns the Grove City record in the 100 butterfly and is looking to return to the NCAA Championships this year. He earned All-America in the 400 free relay in 2007.

Two-year team captain Drew Snyder is a five-time NCAA All-American and will be one of the Wolverines' freestyle swimmers again this season. Snyder will also likely be an integral part of Grove City's three free relay squads.

Three other senior veterans also return for 2007. Senior Nathan Brunk will bolster the Wolverines in the butterfly while Caleb Kramer is Grove City's most experienced distance performer.

Meanwhile, senior Ben Leach will lead a fairly youthful breaststroke contingent this year.

That senior class will be augmented by eight juniors. Junior Rich Albertson emerged as a sophomore in the butterfly and backstroke events, becoming one of Grove City's most versatile performers.

Andrew Ashleigh earned his first letter in 2008 and will bolster Grove City in the breaststroke. Fellow junior Matt Green will compete in the distance events while Tucker Gregg, another third-year performer, is expected to contribute in the backstroke and butterfly again in 2008-09. Junior Lincoln Larsen is Grove City's top returning performer in the breaststroke while Seth Zimmerman is a returning letterman in freestyle. Grove City also returns junior Chad Cressman, the school record-holder in the 500, 1000 and 1650. Cressman is back after missing the 2007-08 season. He is a returning NCAA All-American.

Junior Kyle Grubbs will lead a youthful diving corps this season. He is a two-time runner-up in both 1- and 3-meter diving at the PAC Championships and a potential NCAA qualifier.

Five sophomores also return after lettering last year. Jared Bailey returns in the distance events while Cam Coppelli is back in the breaststroke and backstroke. Coppelli provisionally qualified for the NCAA Championships in the 200 free relay last year. Sophomore Bennett Keefer also provisionally qualified for the NCAA Championships in the medley relay. He will swim the breaststroke events. Versatile Chris Marasco will likely see time in the butterfly and freestyle while Nate Nielsen is one of the top returning distance swimmers.

Second-year performers Matt Armstrong, Dan Gummel, Andrew Parry and Dan Wells are all back and looking to break into the lineup on a full-time basis this winter.

A large freshman class will also be expected to contribute as the Wolverines look to defend their conference title and capture their 58th straight winning season.

The Grove City College women's swimming team enters its 21st season of intercollegiate competition with just seven upperclassmen on the roster.
But to think that the Wolverines will be inexperienced this year would be a big mistake.

Grove City returns 13 letterwinners from last year's squad that finished second in the Presidents' Athletic Conference. Included in that group are four athletes who provisionally qualified for the NCAA Division III Championships in their first year of collegiate swimming.

Interim head coach John Richards -- who also guided Grove City to a 5-4 record in 2003-04 -- will rely on a five-person senior class this year for leadership.
Seniors Whitney Fairchild, Rebecca Smiddy and Ruth Wiedeman return to help anchor Grove City's distance corps. Fairchild is a three-year letterwinner and a two-year team captain.

Smiddy, meanwhile, made an immediate impact in her first full season at Grove City last winter. She moved into Grove City's top three all-time in the 500, 1000 and 1650 in 2007-08 and will again be one of Grove City's top distance entries.

Wiedeman is a two-year letterwinner who will also be counted on in the distance events this year. Two other versatile competitors are also back for their fourth season at Grove City. Senior LIza McRuer is a three-year letterwinner in the sprints and breaststroke.

McRuer is a past All-PAC performer for the Wolverines.

Also back is senior Alyse Brannon. Brannon moved to the diving board last year and finished eighth in the conference on the 1-meter board. She also lettered twice as a backstroker and could again see time in that event also.

Juniors Andra Reed and Amanda Thompson are also back. Reed is a two-year letterwinner and will bolster Grove City in the breaststroke and individual medley. Thompson will likely be Grove City's top entry in the backstroke after setting school records in both the 100 and 200 backstroke last year. She is a returning provisional NCAA qualifier.

Grove City will also count on a six-person sophomore class in 2008-09. All six athletes made significant contributions as freshmen.

Sophomores Lauren Baur and Sarah Page both return to help lead Grove City's efforts in the sprints this season. Baur, who will also compete as one of the Wolverines' top butterfliers, earned All-PAC Honorable Mention in both the 50 and 100 free last year.

Page closed her rookie season by sweeping the 50, 100 and 200 free at the season-ending Grove City Invitational/PAC Championships. Page earned the meet's High Point Award and also provisionally qualified for the NCAA Championships.

Also back for their second year are breaststrokers Sarah Bargery and Katie Brunk, freestyle performer Tiffani Douglas and diver Stephanie McNeill.

Bargery highlighted her freshman season by breaking Grove City's long-standing record in the 200 breaststroke. She will also be an integral part of Grove City's relay efforts this year.

Brunk enters 2008-09 looking to build on a strong freshman season. She is one of the top returning breaststrokers in the conference and has already broken into the program's all-time top 10.

Douglas will again bolster Grove City's deep distance corps after her strong rookie season. McNeill, meanwhile, is Grove City's top returning diver. She will look to capture a conference title on the board after earning runner-up in 3-meter diving last year.

Several newcomers are also expected to make immediate contributions this year for Grove City. The Wolverines' 2008-09 schedule features dual meets against perennial powers Carnegie Mellon, Denison, Kenyon and Wooster, along with the traditionally rugged conference slate.

Grove City will host the season-ending Grove City Invitational/PAC Championships February 12-14, 2009.


SAINT VINCENT BEARCATS
The Saint Vincent swimming teams are quite different this season ­ different from past seasons and from each other.

The women's squad, while still a smaller group, is led by a new group of freshmen. We have a talented group of newcomers, says Coach Josh Gurekovich. We're looking for big things out of them.

They have not disappointed so far, with Mandie West setting three school records in the first three meets of the year. She has already placed her name in the books for the 200 Free, 500 Free and as part of the 200 Free Relay team.

Jess Kennedy is another freshman to watch, as she will compete this year in freestyle sprints and the butterfly.

The team also has talented upperclassmen that look to continue their success from last year. Amanda Haile leads that group. The sophomore from Spring
City, PA set four records as a freshman in freestyle events.

The Bearcat men are quite the opposite ­ an experienced team that boasts its largest roster ever (19).

Seniors Jon Okonak and Eric Clouse lead the team, which includes eight freshmen.

Okonak, a sprinter from Latrobe, PA/Greater Latrobe HS, holds seven school records, including two individual records and five as part of relay teams. He looks to continue his success this season as a team captain. Clouse also holds seven records entering the year, including two individual fly records, an IM record, and four relay records.

Among the freshmen to watch are Andre Maldonadon an IM/sprinter, who looks to be some of the top A relay teams, and Adam Thomas, a backstroker from West Mifflin.

Also, Matt Snelick and Dan Kostovny will likely be dueling throughout the year to be the team best in breaststroke.

Overall, it should be perhaps the most successful in the short history of the Saint Vincent program for both the men and women.

WASHINGTON & JEFFERSON PRESIDENTS
The Washington and Jefferson College women's and men's swimming and diving teams, under the direction of 21st year Head Coach Mike Orstein, will open the 2008-2009 season on Wednesday, November 5th when the host Frostburg State at the Henry Memorial Natatorium. The women will look to defend their 2008 Presidents' Athletic Conference title, while the men are seeking to improve upon their third-place finish from a year ago.

Orstein enters his 25th season overall coaching collegiate swimming and diving and is nine victories shy of 400 for his career (391-162). He holds a 331-137 record at W&J.

The women's team, which tied a school record with 13 dual-meet wins last year, will be faced with the challenge of replacing eight-time NCAA Division III national champion Kaitlyn Orstein, who is arguably the top student-athlete in Presidents' history.

Senior Brittany Bertoli is an accomplished performer who will continue to lead W&J in 2008-2009. Bertoli is a five-time PAC Champion, including back-to-back 200 butterfly and 200 medley relay conference titles. She also earned a PAC championship in the 100 butterfly as a sophomore.

Seniors Alana Galvin and Susanne Seward are also talented swimmers who will join Bertoli as team captains. Seward and Bertoli were part of last year's 200 medley PAC Championship relay which missed out on a NCAA-qualifying time by less than 0.3 seconds. The duo also teamed to qualify for the NCAA "B" Cut in the 400 medley relay at the conference championships. Seward also swam a leg on the winning 200 freestyle relay.

Sophomore Angela Jones highlights the team's diving corps after collecting Second Team All-PAC laurels a year ago.

On the men's side, W&J will be led by sophomore Brandon Smith, who captured PAC titles last season in the 200 backstroke (at a school-record pace of 1:56.84), the 400 IM (with a school-record breaking time of 4:08.91) and the 200 IM (1:56.41).
Orstein has named senior diver Ryan Sayers and juniors Andrew Forish and Mark Sirkoch as team captains for this season. Sirkoch and Forish joined sophomore Daniel Hood on the 200 freestyle relay team which broke the school record at the PAC Championships.

Juniors William Kidston, Joshua Wilder, Dan Martin and Jay Minster will all add depth to the lineup. All four are versatile swimmers who will compete in a number of different events, including relays.

Junior Luke Morgan, who grabbed third place in the 1-meter diving event at the conference championship with 359.65 points, will also be looked upon to secure needed points for the Presidents throughout the season.

Orstein is excited about the 21 new faces entering the swimming and diving program this season which includes 13 on the women's side and eight for the Presidents' men.

WESTMINSTER TITANS
What motivates the Westminster College men's and women's swimming teams this year is a blemish that may not seem so dubious to other programs. But when your program is as successful as Westminster's, the blemish can drive each swimmer to do extraordinary things.

After both the Titan men's and women's teams won four out of five conferences from 2003-07 and then neither claimed a Presidents' Athletic Conference (PAC) title in the sixth year, that prompted a new mindset for the 2008-09 season.

"Both teams are hungry to get back to the top of the podium," said 24th-year head coach Rob Klamut. "For the first time ever we didn't have at least one team win the PAC title. We operate as one team and both the men and the women share in each other's success and when the program wasn't represented it makes this year much different."

Rather than let the absence of at least one championship banner fester over the program, Klamut sees it as a positive.

"It's a different perspective this year," Klamut said. "Both teams are more focused than they've ever been."

The Westminster women's team placed third at the PAC Championships and finished the season with a 7-4-1 dual meet record including a win over second-place Grove City. The Titan women also won five event titles and took second in five events and third in nine races. The Titans welcome back 10 letter-winners from last year's team while only losing two.

Senior Megan Mier and junior Natalie Rambish are team co-captains for the 2008-09 season. Mier won the 100- and 200-yard backstrokes at PACs last year, the latter with a school, meet and PAC record time of 2:06.77. Mier also qualified for the NCAA Division III Championships for a second straight year where she raced in the 100 and 200 back and the 200 individual medley.

"Having a teammate make it to nationals last year, the girls buy into that," Klamut said. "It's more attainable and realistic to everyone on the team knowing that Megan went last year. We've never had a women's relay team go to nationals and that's a goal of theirs."

Rambish and junior freestyler Emily Dressler were the other two Titan women to win PAC titles last year. Rambish captured the 100 butterfly at 59.53 and Dressler the 500 freestyle at 5:10.67.

Dressler's time in the 500 free is the second-fastest in team history while Rambish's time in the 100 fly is the third fastest.

Klamut considers the Titan women's back, fly and breakstrokes as the team's strongest events. In addition to Mier, breaststroker Caitlin McManus will make up the Titans' senior class.

On the men's side, Westminster returns 12 lettermen from a team that finished the regular season ranked 25th in the nation, finished second in the PAC Championships, and posted an 8-2-1 record in dual meets including a win over eventual league champion Grove City.

Despite winning seven events, placing second in 15 events and third in eight events at the PAC Championships, Westminster finished 14 points behind Grove City, the host of the event.

Seniors Chris Lehberger and Conor Simpson will lead a solid group in 2008-09 as the team's co-captains.

Lehberger is a one-time All-American and holder of three school records and seven PAC titles. He successfully defended his 100 and 200 breaststroke titles at the PAC Championships in 2008 with times of 58.03 and 2:07.07.

Simpson, a one-time All-American, holds three school relay records. A two-time PAC Champion in the 100 fly and a one-time champ in the 200 fly, Simpson finished as the runner-up in the 100 and 200 butterflies at PAC Championships last year, the latter to classmate Cody Robson.

Robson's time of 1:56.47 in the 200 fly was one of six PAC titles won by Westminster men swimmers who return in 2008-09. In addition to Lehberger's two wins, senior Zac Gebhardt is back to defend his 1650 freestyle title (16:39.53) and junior Brett Gerthoffer returns after winning the 200 free (1:42.93) a year ago.

Simpson, Gerthoffer and sophomore Aaron Whisman are back after winning the 800 freestyle relay.

There are five seniors on the men's team, all of whom placed at least second in individual events at the PAC Championships last year. They include Simpson, Gebhardt, Lehberger and Robson, A.J. Yarzebinski and Stephen Burns. Yarzebinski was a runner-up to Lehberger in the 200 breast and Burns placed second in the 50 free.

"The seniors are all near the top in their events at PACs," Klamut said. "They are all great leaders and almost all of them have PAC championships under their belts."

Like the women's team, Klamut considers the stroke events - back, breast and fly - to be the team's strength entering the season.
###