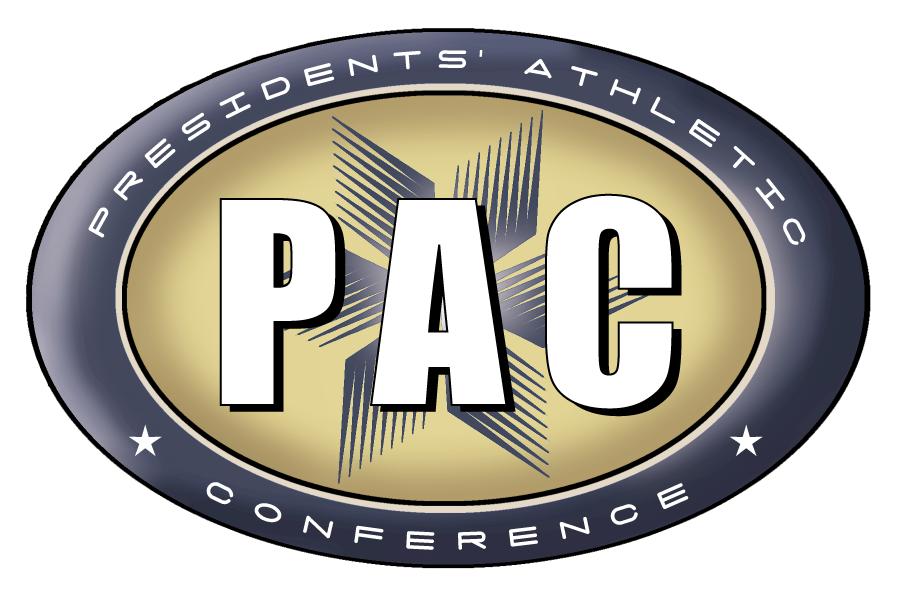 2011 Track & Field Previews
---
------------------------------------------------------------------------
Geneva College Golden Tornadoes

Patience is a virtue and head track and field coach Brian Yowler knows this better than anyone. After taking over the head coaching job last year, he knew it would be a process to get the men's and women's team where he would like. If the 2011 indoor track and field season is any indication, the Golden Tornadoes may be a lot closer to those standards than most people think. "We had a tremendous indoor season," says Yowler. "It is a very exciting time for our program with the influx of talent from the last couple of years."
The similarities between the men's and women's teams begin with the amount of experience on both sides. There are some tremendous senior leaders on the women's side that include the likes of Sarah Davis, Julia Urbanski, Aisha Moore and Liz Michalak. For the men, experienced student-athletes that have already competed on the national level include Dan Dillman, Tyler French, Corey Fraction, Shaka Sydnor, Stephen Polite and Nick Edinger. "There is no substitute for experience," says Yowler. "We have men and women that have competed at the highest level and those experiences will filter through our program and make everyone better."
Track and field is a very goal-oriented sport, especially when Coach Yowler is in charge. Like years past, the goals for success are in place and both teams will be looking at similar standards for the 2011 campaign. "We want both teams to finish in the top five at the PAC meet," says Yowler. "I believe we have the athletes to compete in many of the events. I am looking forward to see everyone progress throughout the spring."
Each team has seen talented athletes join the program this past fall and some should be looking at impressive performances this year. On the women's side, two-sport athlete Samantha Fisher (jumps, hurdles), Kathryn Regalado (throws), Mary Keen (throws), Emily Crain (sprints/jumps) and Alayna Merkle (mid-distance) should all be major contributors this year. For the men, Jon Shope (distance), who already qualified for the cross country nationals in the fall, will be joined by Ryan White (sprints) and Owen Struck (mid-distance) as newcomers to watch.
"We take great pride in what our men and women do in the classroom," says Yowler. "Our goal for each team is to have a cumulative GPA of 3.4, which is are some lofty expectations, but I believe very doable."
With the main goal for each program being continued improvement and improved results, both teams will look to place more athletes on the bus to the national meet at season's end. "We are looking forward to having more people on that trip," says Yowler. "We would also like to have at least one All-American on each team."
The standard for excellence continues to go up for Geneva track and field and the athletes continue to raise the bar. While Coach Yowler has continued to be patient, the athletes are ready to compete and win sooner than later. That is a very good recipe for success.
------------------------------------------------------------------------
Grove City College Wolverines
A new era of Grove City College men's track and field begins in 2011 as 2002 Grove City grad Todd Gibson takes over as head coach.
Gibson inherits a program that has won 17 all-time Presidents' Athletic Conference titles, including nine since 2000. The Wolverines placed second last year, however, and are gunning to return to the top of the league in 2011.
Grove City features a seven-man senior class with a number of standouts returning in the longer sprints and in distance events. The sprints feature fourth-year performers John Fite, Kevin Gallagher and Luke Johnston while seniors Garrett Cichowitz, Gordon Grob and Cordell Oberholtzer bolster the Wolverines' distance corps.
Senior Harrison Ealey is the veteran of a youthful throwing squad.
Grove City also returns seven junior lettermen this spring. David Ferreira will look to be one of Grove City's top entries in the jumps while Lester Bragg, Nick Philpot and Luke Wilhelm all return in the sprint events.
Tyler Gheres, Ben Lutz and Peter Michelson all return in the middle- and long-distance events.
A number of standouts return in the sophomore class for the Wolverines, including distance performers Tim Coyle, Josiah Husk, Dan Landskroener, Francis Ridge and Sam Shesman.
Also back are versatile second-year men Patrik Miller and Andrew Munro and pole vaulter Colin Robinson.
Gibson (distance) will be assisted by Dr. Stan Keehlwetter (jumps/pole vault), Jim Chinn (sprints/relays) and Matt Gregg (throws).
The Grove City College women's track and field team will look to return to the top of the Presidents' Athletic Conference in 2011 under first-year head coach Todd Gibson.
While Grove City features a relatively young squad that has just six returning letterwinners in the upper two classes, the Wolverines are hoping to have the right combination of youth and experience to capture their eighth league title in the last 12 years.
Four seniors will lead the Wolverines in 2011: sprinter Kate Balmer and distance standouts Brigitte Fryan, Emily Pierce and Kate McRoberts.
Balmer owns the school record in the 100-meter dash while Pierce is the returning PAC track MVP. McRoberts holds the College record in the 3,000 and Fryan is a four-time All-PAC honoree in cross country.
Junior Rachel Weeber is Grove City's most experienced thrower and third-year performer Christen Vallimont leads a young group of hurdlers.
Sophomores Sara Fisher and Ella Smith, a pair of All-Region cross country runners, will bolster Grove City's traditionally strong distance squad and sophomore Mareah Zuck returns in the sprints.
Grove City will look for contributions from several newcomers in 2011.
Gibson (distance) will be assisted by Dr. Stan Keehlwetter (jumps/pole vault), Jim Chinn (sprints/relays) and Matt Gregg (throws).
------------------------------------------------------------------------
Saint Vincent College Bearcats
------------------------------------------------------------------------
The 2011 version of the Thiel College men's and women's outdoor track teams will look to the strong performances from a number of student-athletes behind second-year head coach Steve Carr.
On the men's side the Tomcats will look to have a strong season in the track events as they return five all-Presidents' Athletic Conference (PAC) performers, including senior Ethan Rowe, who is coming off a second-place finish in the 400-meter dash at the PAC Championships last season. Also returning is senior Derek Workman, juniors Richard Peterson and Brenden DuLaney, and sophomore Regis Wagner, who are each coming off of solid seasons in both cross country as well as indoor track. Wagner and Peterson each broke the school's 3,000-meter mark during the indoor season (Peterson the most recent) and will look to continue their solid performances in the outdoor season.
On the women's side, veteran leadership will look to lead the way in the field events as senior Joy Metzler and sophomore Cassidy Kravec are both returning from all-PAC performances in 2010. Metzler placed second in the shot put and Kravec placed third in the javelin. Metzler has already posted a win this year in the shot put, placing first at the Oberlin College Invite earlier this season.
On the track for the women a pair of freshmen will do their best to take charge. Valerie White and Emily Petrak are both coming off of solid distance performances in the indoor arena as White broke the school record in the 3,000-meter run and Petrak shattered the mile mark that has stood for 12 years.
The Tomcats will look to their experienced leaders as well as a host of young talent to go after their first PAC crown since the men won back-to-back titles in 2003 and 2004 04 and the women's three straight titles in 1996, 1997, and 1998.
------------------------------------------------------------------------
Washington & Jefferson College Presidents

Following a successful indoor season, the Washington & Jefferson College track & field teams will shift their focus outside in hopes of capturing Presidents' Athletic Conference championships.

Head Coach Mark FitzPatrick, a five-time PAC Coach of the Year, helped the men's squad claim its first-ever conference championship last spring. He returns 13 members of that squad, including two-time PAC Field Athlete of the Year Josh Buckley and the versatile Greg French.

Buckley, a CoSIDA Academic All-District performer, missed a majority of the football season in fall due to injuries, but is recovering. French is the returning PAC champion in the triple jump and 110-meter hurdles.

Sophomore Scott Ryan also returns after winning league championships in the 1,500 and 5,000 meters a year ago. During the summer, Ryan competed at the 2010 USA Junior Outdoor Track & Field Championships and placed 17th in the 10,000 meters. Junior Taylor Hockman is the defending champion in the long jump, an event he placed sixth in at the ECAC Indoor Championships in early March.

The Washington & Jefferson women are looking to return to the top of the conference after a sixth-place finish a year ago. The Presidents last won the PAC women's title in 2007 after claiming their first-ever team championship the year before.

A pair of seniors, Katelynd McElhany and Michelle Wuenstel, will pace the Presidents. Wuenstel won the 200 and 400 meter PAC championships last spring, while McElhany was the 2009 long jump champion. McElhany also excels in the hurdle events.

Juniors Taylor Thompson and C.J. Corcoran will be factors in the jump events, while FitzPatrick is also excited about 14 freshmen on the roster.
------------------------------------------------------------------------
Waynesburg University Yellow Jackets
After taking another massive step forward in the progress of the program, the Waynesburg University women's track & field team feels that it is ready to reach another milestone, a Presidents' Athletic Conference (PAC) team championship.
The Yellow Jackets reached several new plateaus of team and individual success during the 2009-10 season. They won multiple team meet titles (Washington & Jefferson Invitational and PAC Quad Meet) for the first time in the program's five-year varsity history, finished second in the PAC Championships for a second-straight year and a program-best three representatives to the NCAA Division III National Outdoor Championships.
Of those three individuals, current senior Elisha Jones became the first two-time outdoor track & field All-American in program history by placing sixth in the javelin, while current junior Marybeth Rocco just missed out on All-American status with a ninth-place effort in the event. Current junior Krystal Baker qualified for the event in the triple jump and placed 16th overall.
Though they are clearly led by their ultra-successful throwers, which also include junior shot put standout Carly Schubert, the Jackets are far from one-dimensional. Senior sprinter/hurdler Mikey Macosko is coming off a junior season that saw her qualify for the Eastern Collegiate Athletic Conference (ECAC) Championships. Senior Maria Shepas won a pair of PAC titles in the 800-meter run and 3,000-meter steeplechase and qualified for ECAC's in the latter.
The Jacket 4x400 relay team of then-freshman Rhea Huwe, Shepas, Macosko and junior Hannah Hunter is also coming off a strong season that saw them place third at the conference championships.
With so much returning talent combining with a big, talented recruiting class, Waynesburg's goal of a conference crown may be closer to a reality. The man that hopes to lead his squad to that goal is seventh-year head coach Jason Falvo, who was named PAC Women's Track & Field Coach of the Year following the 2008-09 campaign.
The Waynesburg University men's track & field program, under the guidance of head coach Jason Falvo and his staff, has steadily improved both its numbers and its performance results since its return to varsity status in 2005. With a big group of returning veterans back from last year's team that finished third at the Presidents' Athletic Conference (PAC) Championships and a solid group of freshmen joining the roster, expectations are high for the 2010-11 Jackets.
Leading this year's squad is senior hurdler and sprinter Trale Merz. Last year, Merz set new school records in the 55-meter indoor hurdles (8.41), the 110-meter outdoor hurdles (15.98) and the 400-meter outdoor hurdles (2010). The veteran standout won the PAC individual championships in the 400-meter hurdles and as a member of the 4x100 meter relay team. He went on to compete at the ECAC Championships in both events.
Expectations are also high for junior sprinter Jordan Wrask, who set new program bests in the 55-meter indoor dash (6.76) and 200-meter indoor dash (24.14). He also put together stellar performances in the outdoor 100, 200 and 400-meter dashes that rank in the top three in program history. Wrask's postseason was highlighted by All-PAC performances in the 100 and 200-meter dashes.
A pair of then-freshmen broke out for the Jacket field athletes in 2010. This year, they will be counted on to play a major role in the team's success. Current sophomore Doogies Sanner proved to be a strong competitor in the Javelin. Sanner's best mark came just short of the team's modern record at 53.77 meters. The Uniontown native went on place third in the event at the PAC Championships.
Along with Sanner, current sophomore discus specialist Kurt Bonnet is also back and looking like one of the team's top athletes. During his first season with the squad, Bonnet set a new outdoor record in the event with a toss of 45.27 meters. He went on to place second at PACs and qualified for the ECAC Championships.
With several freshmen long distance runners who were of this past fall's men's cross country team, Waynesburg feels that they will further be able to fill out their expanding roster. This year's crop of newcomers also adds depth to the sprinters and throwers. With a good mix of veteran and rookie talent, expectations for this season are high - expectations that Falvo and his staff not only plan on meeting, but exceeding.
------------------------------------------------------------------------
Westminster College Titans
Athletes on the Westminster College men's and women's track and field teams really have a chance to leave a lasting impression on their programs as they enter the 2011 season.

The women's track and field team has won the last three Presidents' Athletic Conference (PAC) Championships. No other team among Westminster's 18 varsity sports teams has won four straight PAC titles since the school joined the league in 2000-01 and became eligible for championships in 2002-03.

The men's track and field team's previous three years are rather different. The team has gone from meager roster sizes, consecutive last place PAC finishes and no athletes winning PAC events in 2007 and 2008 to now a burgeoning team that's beginning to win multiple events at PACs and showing signs of becoming a contender for the league crown.

Starting with the women's team, the Titans return 13 out of 21 letter-winners from last year's PAC champion team. They include PAC event-winners in discus, pole vault and the 4x100- and 4x400-meter relay teams.

That balance is something that encourages fourth-year head coach Tim McNeil.

"We are very excited to defend our championship again this year," McNeil said. Our women's team continues to evolve into a well-rounded team, with all events represented. This year's team will be much deeper in the throws and jumps than any of the past championship teams. We know that we will be the team everyone else in the league will be gunning for this year. We will be ready."

Three Titan women are two-time defending champions including junior Emily Dolsak in the discus and juniors Mallory Mack and Alisha Slater in the 4x100 relays. Mack and Slater are also one-time defending champions in the 4x400 relay.

Slater also placed second at PACs in the 100 dash (13.04) and her long jump of 5.24 meters later in the season broke the school record.

Dolsak was Westminster's best shot last year to go to nationals as she nearly qualified with her school-record distance of 43.15 meters last year.

The other returning PAC event-winners for the Titan women include junior pole vaulter Merrissa Malcolm, the school record-holder at 3.5 meters who won at PACs with a vault of 3.1 meters, along with juniors Tyler Dever and Hayley Ebersbacher in the 4x400 and 4x100 relays, respectively.

On the men's side, Westminster returns 15 out of 18 lettermen from last year's team that placed a disappointing fifth out of six teams at the PACs last year. However, the Titans won two events at PACs last year, the first time since 2006 when they placed fourth.

The 4x400 relay team of senior Ian Pickens, junior Caleb Smathers, sophomore Adam Carswell and sophomore Bob Fazzolare won Westminster's first-ever PAC title in a relay event last year with a time of 3:22.42.

Smathers, Westminster's first-ever PAC pole vault champion in 2009, successfully defended his title in 2010 with a vault of 4.25 meters.

Fazzolare, the team MVP last year, also excelled in the 400 with a third-place time of 49.86 at PACs.

Despite the increase in PAC event-winners, McNeil points to the 46 athletes on the preseason roster as a sign that the team is on the brink of a successful season.

"Our numbers continue to grow and our performances at last year's PAC meet should be an indication of things to come," McNeil said. "We lost only two members from last year's team. This year will be our deepest team yet and we definitely are building the firepower to become one of the frontrunners in the PAC."