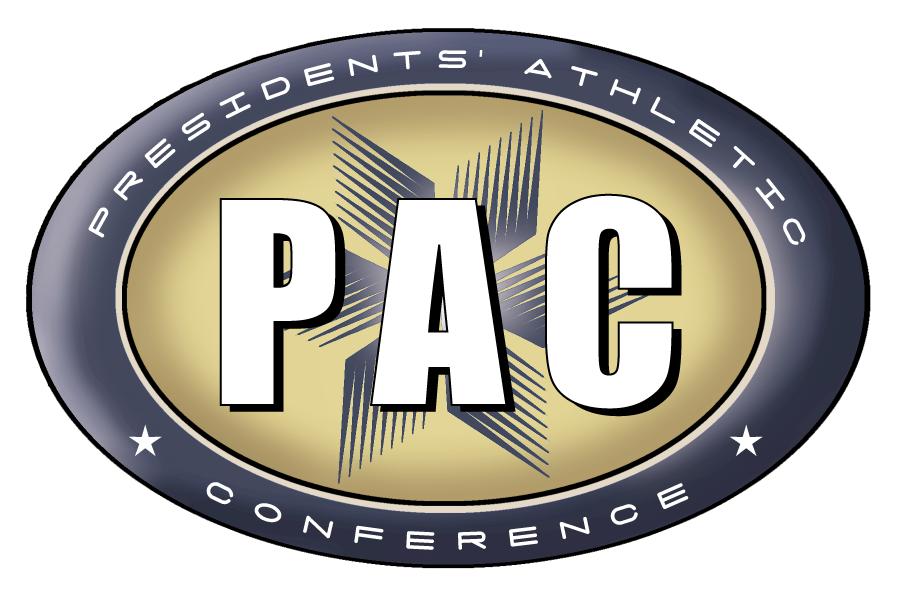 2012 Track & Field Previews
---
Bethany College Bison

With a strong group of returners on both the men's and women's side and coming on the heels of a solid indoor season, the Bethany College track and field teams are bringing high hopes into the 2012 outdoor campaign that begins March 24 at the Wheeling Jesuit Invitational.
The men's team had a memorable outdoor season last spring, finishing third at the 2011 PAC Championships for the program's best finish since 1996. The Bison will be bolstered by the return of six All-PAC performers from a season ago, including three individual champions.
Bethany will be especially strong in the sprints and middle distance on the men's side. Sophomore Arkangelo James won the conference crown and provisionally qualified for NCAA Championships in the 800 last season and set a new school record with a time of 1:52.54 while taking fifth overall at ECAC Championships. He will also run in the 400 this season and had a very good indoor season in the event, including a first place finish with a time of 50.73 at the Denison Last Chance Indoor Meet.
The other returning PAC champion is junior Marcus Johnson, who set the school record (10.97) in the 100 in his first season. He followed up a Second Team All-PAC honor in the 100 as a freshman by winning the event last year in 11.21 seconds. He is joined by a pair of impressive freshmen who had fast starts to their careers during the indoor seasons in Anthony Thompson and Derrick Tolliver.
Besides James, two upperclassmen will run in the 400 and 800 to give BC great depth in those races. Sophomore Lamine Balde and senior Joe Douglas were productive last season and continued to show improvement during the indoor season. With James, Johnson, Thompson, Tolliver, Balde and Douglas, Bethany will also run out dangerous 4x100 and 4x400 relays that can score at any meet and potentially make runs at schools records.
Although BC does not have a veteran back in the hurdles, they do have three newcomers who look to build off their indoor seasons, including junior Zac Everhart, freshman Dillon Handy and freshman Austin Williams.
The Bison's distance runners are paced by sophomore Cory Yarrington. He was a Third Team All-PAC performer in the 3,000 Steeplechase last spring and set the school record several times during the year (9:51.73).
Headlining the field events for Bethany is sophomore Ben Gregg. As a freshman, he burst on the scene by winning the PAC Championship and provisionally qualifying for NCAA Championships in the javelin with a best throw of 195 feet, four inches. In the discus, junior Michael Newman was Third Team All-PAC (135-2) and senior Seth Myers was fourth.
The jumps will have a senior and a freshman carrying the load for the Bison. Senior Ken Barrows took Second Team All-PAC laurels in the high jump last year by clearing 1.83 meters. Freshman Brandon Martell eased his way into college track with a good indoor season, highlighted by a third place finish in the triple jump at the Mount Union Invitational (41-10.5).
Bethany's women do not have as many All-PAC performers back but will have a strong mix of returning competitors to mesh with talented freshmen. Like the men, the Bison women will also be deep in the sprints. Senior Kaitlyn Black was a Third Team All-PAC honoree in the 400 and will also be on both the 4x100 and 4x400 relays.
Two underclassmen will look to score for BC in the short sprints and help pace the relays as well. Sophomore Paige Prato, who was fifth in the 100 and ninth in the 200 a year ago at PAC Championships, and freshman Megan Butler, who tied the school record in the 60-meter dash during indoor before an injury cut her season short, will give the Green and White strength in the 100 and 200 this spring.
A pair of cross country runners will be the strength of the distance crew for the Bison. Senior Joanna Mongelluzzo had a stellar year on the trails in the fall, earning First Team All-PAC and All-Region honors as well. She was forced to miss last track season because of injury, but had a good indoor campaign, highlighted by a third place in the mile and the 800 at a meet in early February and will compete in the 800, 1,500 and 5K during the spring. Freshman Jessica Olson will run in those same events after she earned Honorable Mention All-PAC in cross country.
A trio of seniors will be the big contributors in the field events for BC this year. The throwing events will feature senior Tara Harris, who owns the school record in the discus (119-5.75), and senior Marlo Trabert in the shot put and the discus. Senior Cassie Allen has been a steady contributor for Bethany in the high jump, as well as the long and triple jumps, and freshman Bria Robertson has shown potential to score in her first year at Bethany.

Under eighth-year head coach Andy Upton, Bethany will compete in six meets, including the PAC Quad Meet at Bison Stadium April 18th, to prepare for the conference meet. The 2012 PAC Championships will be held April 27-28 at Geneva and the ECAC Outdoor Championships will be May 17-18 at Rensselaer Polytechnic Institute (RPI) in Troy, N.Y.
------------------------------------------------------------------------

Geneva College Golden Tornadoes
Not available at time of release.
------------------------------------------------------------------------

Grove City College Wolverines
The Grove City College men's track and field team enters the 2012 season with cautious optimism as the Wolverines look to return to the Presidents' Athletic Conference's upper echelon.
Second-year head coach Todd Gibson will count on a veteran nucleus this spring, including 21 returning lettermen.
Of that 21-man group, five performers are entering their senior season. Senior Lester Bragg returns in the sprints while seniors Tyler Gheres and Ben Lutz bring plenty of experience to Grove City's deep distance squad.
Senior David Ferreira will help lead the Wolverine jumpers this spring and senior Nick Philpot returns as one of Grove City's top sprinters and as a key member of the 1600-meter relay team.
Grove City's junior class also features several talented performers who have made significant contributions over the past two seasons. Versatile Andy Munro returns in the javelin and Patrik Miller is back in the jumps and hurdles.
Three juniors return in the distance events, Tim Coyle, Francis Ridge and Sam Shesman. Also back are junior jumpers Tim Claybaugh and Luke Wilhelm and pole vaulter Lou Phillips.
Several sophomores are also back in the fold after becoming key cogs as rookies in 2011. John Green emerged as one of the conference's top newcomers last year and will again bolster Grove City in the sprints and hurdles. He joined Miller and Philpot on Grove City's 2011 conference champion 1600 relay team.
Sophomore Mun Hwan Cho joins Green in the sprints. The distance team welcomes back sophomore letter winners Arleigh McRae, Alec Schultz, Mark Talbott, Josiah Tobin and Nate Townsend. Tobin is the defending conference champion in the 3000-meter steeplechase.
A number of newcomers are also expected to contribute this spring.
A promising 2011 season established the foundation. Now, in 2012, the Grove City College women's track and field team looks to continue its ascent back to the top of the Presidents' Athletic Conference this spring.
Grove City will return 10 letter winners while also welcoming a cavalcade of talented newcomers this spring.
The Wolverines will feature just two seniors on this year's roster in hurdler Christen Vallimont and distance performer Allison Heslop. Vallimont is a three-year letter winner while Heslop joins the program after earning four cross country letters.
Three junior letter winners also return this spring for Grove City. Anna Dunsworth and Ella Smith return in the distance events while Melissa Knepper is back in the javelin and jumping events.
Junior cross country standouts Mary Kate Breese and Hillary Wilson are also expected to boost the Wolverines in the distance events.

The sophomore class features six returning letter winners who all made an immediate impact in 2011 as freshmen. Sophomores Shannon Bishop and Lydia Caissy will both boost Grove City in the long and triple jumps. Bishop will also likely compete in the sprints again this spring.
Returning letter winners Cayla Clawson and Austin Powell both posted strong freshman seasons in the middle-distance events are back for their sophomore campaign at Grove City while classmate Laurel Skorup returns in the steeplechase.
Sophomore thrower Candace Cozad lettered in 2011 and will be the veteran of a youthful throwing squad this spring.
The arrival of nearly two dozen newcomers has augmented Grove City's depth in every event. That overall depth will be pivotal to the Wolverines' pursuit of conference superiority.
The Wolverines open their season March 20 by hosting a small invitational at Robert E. Thorn Field.
------------------------------------------------------------------------
Saint Vincent College Bearcats

Not available at time of release.
------------------------------------------------------------------------

The Tomcat men's track and field squad heads into the outdoor track and field season with expectations for success. Third-year head coach Steve Carr anticipates that a core of veterans, along with an emerging group of younger performers, will help the program, push its way back among the top programs within the Presidents' Athletic Conference (PAC).

Richard Peterson and Regis Wagner highlight the group of Tomcat returners.

Peterson capped off a brilliant cross country career last fall, finishing 29th at the NCAA Mideast Regional Championships and earning spot in the 2011 U.S. Track & Field and Cross Country Coaches Association (USTFCCCA) All-Region team.

At the 2011 Presidents' Athletic Conference (PAC) Track & Field Championship Peterson claimed a second-place finish in the 5,000-meter run, finishing with a time of 15:15.69. It was the second-straight season Peterson finished second in the 5,000 meters at the conference championships.

"I am very excited to see what Peterson can do in his final track season. He is right on the cusp of breaking through to a different level – being a better runner than the (Richard) Peterson of a year ago. He buys into the training and that makes all the difference in his opportunity to run at a higher level," said assistant cross country / track and field coach Jed Christiansen.

Wagner returns to give the Tomcats additional experience in the middle and long distance events. Wagner posted a sixth-place finish in the 1,500-meter run (4:13.16) and a 13th-place finish in the 800-meter run (2:05.21) at last season's conference championship.

"Wagner has pretty good range in being able to run a strong 800 meters and very fast 5,000 meters, and anywhere in between. Our goal right now is to add on many more degrees of fitness to what he has and then race him in a few different events and get a feeling for where we think he has his best shot at the conference championships. We have options and don't want lock in anyone at one spot yet that has the ability to contribute in so many ways," said Christiansen.

Nic Jones saw early success in the high jump during the indoor season and Carr expects the freshman to carry that confidence into outdoor competition. Jones presents the Tomcats with multiple point-scoring opportunities as he will also compete in the long jump and sprints along with the high jump.

"Nic has been our biggest surprise on the men's team this year. He has the ability to compete in multiple events for us, but we think he's only tapped into his potential in the high jump," said Carr. "Look for him to compete for the conference championship in the high jump but to be a factor in a few others. His work ethic is phenomenal and his attitude at practice, on meet day and in the classroom is exactly what we are looking for in a student-athlete at Thiel."

Steve Morgan, another freshman expected to play a role in the program's push to improve the Tomcat's overall conference finish, was the top freshman finisher at 2011 PAC Cross Country Championships after finishing eighth and securing second-team all-PAC honors with a time of 27:35.60.

The Thiel women's track and field squad looks to the 2012 outdoor season as one of opportunity – a season in which they will continue laying solid groundwork for a return to relevance among its Presidents' Athletic Conference (PAC) counterparts.

Cassidy Kravec and Valerie White are both expected to be significant contributors for third-year head coach Steve Carr in their respective events – Kravec in the throwing events and White in the distance events.

Kravec notched a sixth-place finish in the javelin with a throw of 110-2 at the 2011 Presidents' Athletic Conference (PAC) Track & Field Championships after earning all-PAC honorable mention honors as a freshman with her third-place throw of 124-2. She also finished 13th in the discus (94-11) a season ago.

"Cassidy has shown great maturity this year and has really taken on the challenge of being a better student-athlete. Her heart is in it and it is showing at each practice as she continues to improve. We are expecting great things from her this year both as a student-athlete and a leader within our program," said Carr.

White returns after a solid freshman campaign in which she posted a sixth-place finish in the 10,000-meter run with a time of 41:32.95 at the conference championships. She was also a top performer for Carr throughout the cross country season, earning a 22nd place finish (25:49.20) at this year's cross country championship.

Emily Petrak will also be counted on to provide reliable production in the middle distance events. The school's record holder in the indoor mile (5:45.94), Petrak was also one of the Tomcat's top scorers during the 2011 cross country season.

"White and Petrak both have the potential to be scorers for us in the conference championships this season; White was a year ago and Petrak has been looking very strong this season and should be there right in the mix in the 800. How far up they both place depends really on how much they want it," said assistant cross country / track and field coach Jed Christiansen.

Kristin Diegan and Clare Rech will also give the Tomcats added depth in the middle distance and distance events.

Jaimee Anderson, Caroline Witter and Alliana Hardgrove each showed considerable improvement in the sprints throughout the indoor season and Carr figures this group to be one of the most improved segments of the program.

Kravec leads a deep group of field event participants, allowing the Tomcats to improve together throughout the course of the season and take a major step forward as the season winds down with the conference championship event. Along with Kravec, Carr with have returners such as Katie Arnold, Avon Milton and Keisha Shaw to lean on.

Thiel's outdoor season gets started on Saturday, March 24 at the California University of Pa. Early Bird Invitational.
------------------------------------------------------------------------
Following a successful indoor season, the inaugural Thomas More College track & field teams will shift their focus outside in hopes of capturing Presidents' Athletic Conference championships in its first-year of existence.

Head Coach Jeff Hill welcomes 26 student-athletes to the first-year program.
On the women's side, the Saints have lots of talent as sophomore Andrea Robben and senior Alexa Hlebiczki won the pole vault and triple jump during an indoor meet in February. Also look for freshman Demi Welte and freshman Kaylin Veeneman are talented also and will look to compete for PAC Championship in their respective events.

On the men's side, look for freshman Galen Curry, freshman Ryan Winker, sophomore Matt Wurtzler and junior Antonio Booker to compete for championships in their individual events and in team relays.

The Saints open their outdoor season on March 17 when they compete in the University of Cincinnati Early Bird Relays in Cincinnati, Ohio.
------------------------------------------------------------------------

Washington & Jefferson College Presidents

As the indoor season winds down, the Washington & Jefferson College track & field teams are eager to open the 2012 outdoor season.

First-year Head Coach Shawn Marek inherits a women's team coming off its third PAC title in the last six years.

Senior C.J. Corcoran is the defending PAC Field Most Valuable Player. She claimed the conference championship in the javelin throw and was the runner-up in the high jump. Corcoran became just the second W&J female field athlete to compete at the NCAA Division III Championships, where she finished 16th in the javelin (130'9"). She is also an All-PAC swimmer for the Presidents during the winter.

Sophomore Cheyenne Mangold earned a pair of league championships as a member of the 4x100 and 4x400 squads. She also picked up a second-place finish in the 400-meter dash and third in the 200-meter dash. This winter, Mangold qualified to compete in the 400 and 500-meter races at ECAC Indoor Championships.

Joining Mangold on the 2011 PAC Champion 4x100 team was sophomore Laura Lee, while classmate Meghan Poinsett helped the 4x400 team to the conference title. Poinsett also finished second in the 400-meter hurdles and will be racing in the 500-meter dash at the ECAC Indoor Championships.

Senior Taylor Thompson also returns after finishing second in the triple jump at the PAC Championships last year with a leap of 34 feet, while freshman Kristen Galligan will look to continue her standout rookie year after she became the first W&J female cross country runner to compete at the NCAA Division III Championship.

The W&J men's team is coming off a second place showing in 2011 after winning the PAC team title the previous year. The Presidents return four athletes who won a combined six individual championships last season.

Junior Scott Ryan ran to a pair of first-place finishes in the 5,000 and 10,000 meters and was selected as the 2011 PAC Track MVP. He also took second in the 1,500-meter race and became the first W&J men's cross country runner to participate in the NCAA Division III Championship.

Senior Taylor Hockman was also a double winner at the PAC Championships. He was victorious in the long jump and triple jump, while also placing third in the 200-meter dash. He was the 2011 PAC Field MVP as well as the conference's overall MVP overall MVP/High Point Award winner.

Senior Bryant Wang returns as the defending 110-meter hurdle champion, while classmate Greg French was the top finisher in the 400 hurdles. French also took second in the 110 hurdles and third in the triple jump.

Junior Benjamin Kopchick will be looking to improve on a pair of top-three times in the steeplechase and the 10,000-meter run.

The W&J track & field teams will open the 2012 at the Wake Forest Open on Mar. 3-4 before hosting the Washington & Jefferson Invitational on Mar. 31.
------------------------------------------------------------------------

Waynesburg University Yellow Jackets
The 2011-12 Waynesburg University women's track & field team will look to build off last year's third-place showing at the Presidents' Athletic Conference Championships as the program continues its pursuit of a conference team title. While this year's team has plenty of depth and talent, it also has some pretty big shoes to fill this year as they'll need to replace two national qualifiers in the field events, one of which is arguably the most successful athlete in program history.

Javelin standouts Elisha Jones and Marybeth Rocco are both gone after recording a combined four national outdoor championship berths. Both standouts last qualified for the 2010 championships, where Jones finished sixth to claim her second All-American award and Rocco just missed out on All-American honors after finishing ninth.

With both Jones and Rocco gone, along with shot put standout Carly Schubert, who is taking a redshirt season and expected to come back next spring, the Jacket coaching staff, led by eighth-year head coach Jason Falvo, will look to a new crop of throwers to continue the program's proud tradition. Sophomore Megan Sowers appears to be the next in line in terms of outstanding Waynesburg women's throwers after placing third in the javelin at the 2011 Presidents' Athletic Conference (PAC) Championships, a team-best fifth at the ECAC Championships, and being a provisional qualifier for last year's Division III Outdoor Championships. Fellow sophomore Angele Hagy is coming off a third-place showing in the shot put at the PAC Championships.

While youth reigns, for the most part, in the Waynesburg throwers, the Yellow Jacket jumpers will be as strong as ever, as they are led by senior Krystal Baker. The highly accomplished standout is a former PAC Field Athlete of the Year and a 2010 national qualifier in the triple jump. She is also coming off three-straight PAC titles in the event, as well as multiple all-conference showings in the high jump and pole vault. Baker is joined by junior Jaimee Post, who is a two-time All-PAC honoree in the triple jump.

Turning to the track events, Waynesburg returns perhaps its top sprinter in senior Rhea Huwe and a slew of outstanding distance runners including returning all-conference performers in junior Megan Donovan (3,000 steeplechase), and senior Maria Shepas (3,000 steeplechase champion, 800 meters). Sophomore Bre Paul is not only expected to be a major help in the mid-distance and distance events, but she is also the squad's top pole-vaulter (third at PAC championships).

Along with an outstanding core of returners, the Waynesburg women welcome in a big, talented group of freshmen and other newcomers to recharge the team's depth.

Though he will be coaching one of the youngest teams during his eight years as head coach at Waynesburg University, Falvo is excited about the prospects for success of the 2011-12 Yellow Jacket men's track & field team.

With no seniors on this year's team and over half the roster being comprised of freshmen and sophomores, there are plenty of questions to be answered when it comes to the Yellow Jacket men. However, the Jackets do return several All-PAC performers, including 2011 discus champion Kurt Bonnet, a junior. Classmate Tony Lamosek followed Bonnet with a second-place showing in the discus, while junior Doogie Sanner added a third-place performance in the javelin.

Along with the strong core of returning throwers, another strength of the Waynesburg men will be prominent in its mid-distance and distance runners. Sophomores Justin Angotti and Aaron Anderson return to this year's team after placing second and third, respectively, in the 800-meter run at the PAC Championships. One-half of the Jackets' All-PAC 4x100-meter relay team is also back in the form of junior David Cobb and sophomore Steven Snow.

Along with the team's freshmen who are focused solely on the spring sports, several talented athletes will be transitioning from their fall and winter sports to the track team to strengthen the squad. Football standouts Bertrand Ngampa and Christian Jackson should provide boosts to the team's sprinters and jumpers, respectively. Freshman cross country runners John Allison, Luke Feldner and Brandon Dugan should give a big boost to the team's distance and relay corps. Falvo is also excited about adding freshman men's basketball player Byrum Louco to his roster as a hurdler.

The Jackets will head outdoors for their first competition on March 17, when they travel to New Concord, Ohio, to take part in the Muskingum Duals.
------------------------------------------------------------------------

Never before have the Westminster College men's and women's track and field teams enjoyed this much concurrent success. As the teams enter 2012 season there is one obvious absence from previous years, but what the Titans have accomplished last year and during the last four years under head coach Tim McNeil is undeniable.
After finishing last in 2008 and fifth in 2010, the Westminster men won their first-ever Presidents' Athletic Conference (PAC) in 2011 and they produced the team's first-ever NCAA All-American. For the fourth straight year a Westminster team will look to defend a PAC team title. The women will be determined to regain the PAC championship that they won for three straight years before finishing second in 2011.
"Our number one goal is to get the PAC Championship back to Westminster," McNeil said about his women's team. "Our entire preseason and season focus will be on that goal. We have a number of fantastic seniors who will be leading this team and will want to finish with a championship."
The women return 17 of 20 letter-winners from last year's team including three PAC champions from last year's team, two of whom won their event for multiple years. There are also two additional athletes who were a part of PAC championship relays teams in 2010.
The Titan men's team returns 24 of 31 lettermen from the 2010 season including all four components of a record-breaking relay team and two other men who won individual PAC titles.
"For the first time in Westminster men's track and field history everyone will be chasing us for the PAC title," McNeil said. "We are excited to defend our title and with our team's diversity in every event we will be hard to dethrone."
Senior javelin thrower Ryan Bell, who placed second in the PACs last year, went on to place fourth at the NCAA Division III Championships and earn All-America honors with a throw of 62.8 meters. The men's team's reigning MVP is also back in junior Adam Carswell, who won the team's first PAC title in the 400 by nearly breaking the school record at 49.7
Junior Mark Saylor won the PAC pole vault title (4.6) while seniors Caleb Smathers, a two-time champion in the event, and Jack Taylor are also returning after the trio occupied the top three spots at the PAC meet. Westminster's 4x100 meter relay team comes back fully intact after they won the PAC title with a school-record time of 43.31. It consists of sophomore Zac Henry, senior Forrest Minteer, sophomore Shane Peterson, and senior J.J. Faltot.
On the women's side, the returning PAC champions are senior Emily Dolsak, a three-time discus champion who threw 38.87 last year, senior Alisha Slater the reigning team MVP and PAC long jump champion (5.25), and senior Merrissa Malcolm, a two-time pole vault champion who went 3.25 last year. Slater and senior Mallory Mack are the team's top sprinters. Mack placed second in both the 100 (13.04) and 200 (26.48) meters last year and Slater placed fourth in both of those events. They both ran legs of PAC championship 4x100 relay teams in 2009 and 2010.